Brexit Bulletin: Services Feel the Pain
Services and job seekers are seeing the impact of the vote, while Angela Merkel has a message for the U.K.
By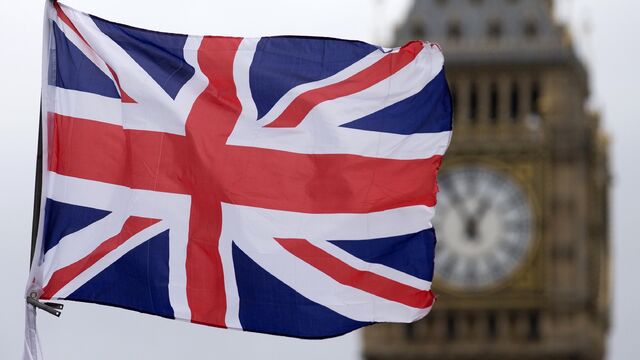 Sign up to receive the Brexit Bulletin in your inbox.
Britain's services sector is suffering from the Brexit vote.
A report issued today by the Confederation of British Industry found optimism among professional service companies such as law firms fell at the fastest pace in almost five years, while consumer companies such as restaurants reported the sharpest decline in sentiment since February 2009. 
Still, employment growth remained above average, the CBI said. Its chief, Carolyn Fairburn, told the Financial Times today that the government should take banks "off the naughty step" by scrapping a levy on their profits to ensure they don't flee London. 
Meantime, job seekers are starting to see the impact of Brexit, with salaries under pressure and companies advertising more contract positions.
That's according to an index by job search engine Adzuna, which shows the average advertised salary was 32,688 pounds ($42,767) in July, down 2.4 percent from a year earlier. Taking inflation into account, earnings fell 3 percent, it said.
One bright spot was in the year to April, the U.K. enjoyed a record number of overseas investments, allowing Trade Secretary Liam Fox to declare a "continued vote of confidence" in the U.K. 
May Allows a Say
Prime Minister Theresa May says Parliament will have "a say'' on starting the formal process for leaving the EU, her spokesman said. He declined to say whether lawmakers would be able to vote on the issue or simply ask questions.
Germany Warning
An ally of German Chancellor Angela Merkel warned the U.K. will have to pay into the European Union's budget if it wants to enjoy the advantages of the single market.

Juergen Hardt, a lawmaker who speaks on foreign policy matters for Merkel's Christian Democrat-led parliamentary caucus, told Bloomberg's Arne Delfs and Patrick Donahue that Britain "has to contribute to the cost of that operation" if it wants to access the trade bloc.
On other European matters, newspapers including the Daily Telegraph report today that the U.K. will reject French calls to renegotiate border security arrangements.
Banks Change Plans
The Brexit vote is prompting banking startups to rely even more on funding from deposits than from wholesale markets to gain regulatory approval. Banks seeking licenses in Britain are reworking their business plans, according to Bloomberg's Richard Partington. 
That's in contrast to larger banks such as HSBC Holdings and Royal Bank of Scotland Group, which are discouraging some depositors as low and negative interest rates squeeze profitability. 

On the Markets
Companies who signed up for complex currency derivatives may soon become a victim of the Brexit vote. With about a quarter of all U.K. small and midsize industries routinely using tools to hedge themselves against currency swings, Bloomberg's Liam Vaughan reports today how the sinking pound could magnify losses for businesses which use them.

Telefonica revived work on an initial public offering of its Telxius infrastructure unit as the stock market recovers from the impact of Britain's vote to leave the European Union, according to people with knowledge of the matter.
And Finally...
Add Denmark to the list of countries playing the Brexit blame game. Today, its government will cite fallout from the British referendum as a reason it now expects its economy to grow 0.9 percent this year rather than the 1.1 percent previously forecast, according to documents obtained by Bloomberg. 
For more on Brexit follow Bloomberg on Twitter, Facebook and Instagram. For full coverage visit Bloomberg.com
Before it's here, it's on the Bloomberg Terminal.
LEARN MORE