markets
Five Things You Need to Know to Start Your Day
Get caught up on what's moving markets.
By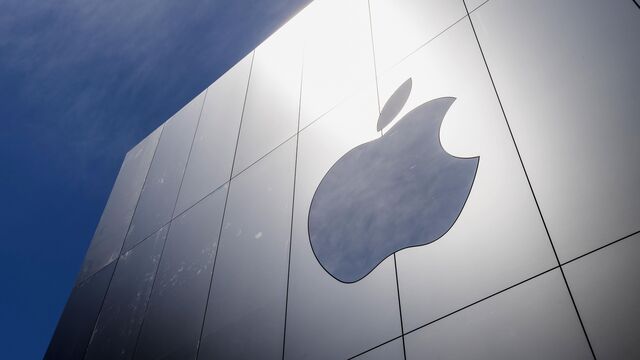 Want to receive this post in your inbox every morning? Sign up here.
EU taxman has a bill for Apple, nobody's finding oil any more and equity bulls are still running. Here are some of the things people in markets are talking about today.
Apple's tax bill
The European Commission has ruled that Ireland granted Apple Inc. illegal tax benefits worth up to $14.5 billion. The ruling requires that Ireland now recoup that amount, plus interest, from the company. Ireland has previously promised to fight any adverse decision by the EU on its tax deals with the company. Apple shares were 2 percent lower in premarket trading after the decision was announced.
Dollar advances
The U.S. dollar climbed to a three-week high this morning as investors assess the likelihood of a rate rise at the Federal Reserve's September meeting. Morgan Stanley says to forget a rate hike next month, adding that Janet Yellen's Jackson Hole speech contained nothing new. There are also warnings about Friday's payrolls data, with currency traders positioned on only one side of the trade. 
No new oil
Explorers found about a tenth of the average annual level since 1960 in 2015 and are on course to find even less this year, spurring worries about the ability to meet future demand. Iran, meanwhile, announced a tender for contracts from international oil companies to develop its resources after years of sanctions. In the market this morning, a barrel of West Texas Intermediate for October delivery traded at $47.34 at 6:12 a.m. ET. 
Markets rising
Overnight, the MSCI Asia Pacific Index climbed 0.2 percent, with Hong Kong's Hang Seng Index headed towards its second straight month of gains exceeding 5 percent. In Europe, the Stoxx 600 Index was 0.5 percent higher at 6:12 a.m. ET, with almost all industry groups rising. The U.K.'s FTSE 100 Index, trading for the first time this week, was 0.1 percent higher as commodity prices weighed. S&P 500 futures were flat. 
Equity investors are less defensive
Equity investors are bullish on the global economy, as shown by the relative outperformance of the FTSE All World Cyclical Index relative to the FTSE All World Defensive Index over the past couple of months. With payrolls data on Friday likely to set the tone in the short term, investors are betting that the run of good economic data continues.
What we've been reading 
This is what's caught our eye over the last 24 hours.
Before it's here, it's on the Bloomberg Terminal.
LEARN MORE