Apple's Day of Reckoning Comes With Billion-Euro Tax Risk
by
Appeals expected from Ireland and Apple in state-aid case

Finding will be closely watched for effects on other companies
The European Union is expected to conclude Tuesday that Ireland provided Apple Inc. with illegal aid through a favorable tax arrangement, a decision that may cost the iPhone maker billions of euros and stir concern among hundreds of other companies.
The European Commission's anticipated announcement that Ireland's deal for Apple violated the union's state-aid rules, which was described by people familiar with the situation, will exacerbate tensions between the EU and the U.S. Treasury Department. Treasury officials have complained that European regulators are unfairly targeting U.S. firms and threatening global tax reforms.
The precise dollar amount that Apple will be asked to repay to Ireland remains unclear. The commission may provide guidance and leave a final determination to Ireland, which already has said it would fight an adverse finding. Analysts have provided a range of estimates. In a worst-case scenario, if Ireland loses an appeal and is forced to collect, Apple may face a $19 billion bill, according to JPMorgan Chase & Co.'s Rod Hall.
Comparable Rulings
The finding, which comes after a probe that began more than two years ago, will be closely watched among international tax lawyers and specialists; its wording will determine its broader implications, said Stephen Shay, a Harvard Law School lecturer and a former senior Treasury official. One key question will be whether Ireland gave comparable rulings to other companies that have subsidiaries there.
"Surely other companies could be affected, but we don't know," Shay said.
Cupertino, California-based Apple said it had nothing to add to previous statements in which it rejected suggestions that it received selective treatment from Irish officials. Officials with the Irish Finance Ministry, who have previously said Apple received no special treatment, declined to comment Monday, as did EC officials.
In preliminary findings in 2014, European competition authorities said Apple's tax arrangements were improperly designed to give the company a financial boost in return for creating jobs in Ireland.
Two Rulings
The investigation by the commission's antitrust agency centers on two tax rulings that Ireland gave Apple -- the first in 1991, long before the iPhone, and another in 2007. "So a critical issue will be how the final decision relates to the current Irish tax code or to previously amended policy," said Dermot O'Leary, an economist at Goodbody Stockbrokers in Dublin.
The Apple case may set a new standard for collections among a recent group of European investigations into so-called "state aid" provisions to corporations. The commission in January ordered Belgium to recover about 700 million euros in what it called illegal tax breaks from at least 35 companies, including Anheuser-Busch InBev NV and BP Plc. Last year, Starbucks Corp. was ordered to pay 30 million euros in back taxes to the Dutch government. The EU also has open state-aid investigations into Luxembourg's tax agreements with Amazon.com Inc. and McDonald's Corp.
The U.S. Treasury Department has pushed back hard against the state-aid probes, most recently with an unusual white paper that said the Brussels-backed commission had overextended its legal authority.
'Deeply Troubling'
Commission-ordered repayments could wind up costing American taxpayers under U.S. tax law, while benefiting EU taxpayers, the U.S. has said. That's because multinational corporations with large foreign operations, like Apple, are allowed to claim a credit against their U.S. tax bills for any foreign taxes paid. The offset reduces such companies' U.S. tax payments.
Depending on how any order is worded, U.S. companies that are forced to make additional payments in Europe might be able to credit them against their U.S. tax bills. Treasury's white paper last week called that potential outcome "deeply troubling, as it would effectively constitute a transfer of revenue to the EU from the U.S. government and its taxpayers."
Treasury Secretary Jacob J. Lew first raised formal objections to the European state-aid probes in a February letter to top EC and EU officials that emphasized what he called unfair targeting of U.S. companies -- a charge that European regulators deny.
U.S. Position
While the U.S. agency's position effectively puts it on the side of Apple and other companies in opposing the state-aid investigations, White House Press Secretary Josh Earnest sought to reaffirm the U.S. commitment "to tax fairness" Monday during a media briefing.
"We want to make sure the kinds of agreements we reach with other countries are not manipulated to allow companies to shirk responsibilities," Earnest said. U.S. Treasury officials declined to comment on Monday.
Ireland, which has set a corporate tax rate of 12.5 percent, has been an attractive place for U.S. companies to set up European subsidiaries. More than 700 U.S. companies have units there, which employ 140,000 people, according to the American Chamber of Commerce in Ireland.
Companies with valuable intellectual property can use tax-reducing strategies that involve setting up licensing payments between units in different countries. While such fees have to be set at arm's-length prices, this so-called transfer-pricing system creates opportunities for U.S. companies to shift taxable income into Ireland or other low-tax offshore jurisdictions. Under U.S. law, companies can defer paying federal taxes on such offshore income until they decide to bring it back to the U.S. The top U.S. statutory rate on corporate income is 35 percent.
Senate Report
Apple has done far better than the 12.5 percent rate in Ireland, according to a 2013 report by the Senate Permanent Subcommittee on Investigations. That report found the company was able to cut its global tax bill by "negotiating a tax rate of less than 2 percent with the government of Ireland -- significantly lower" than Ireland's statutory rate, according to a 2013 news release.
Apple currently has 5,500 employees in Ireland, but it doesn't reveal the breakdown of how many work in financial management as opposed to product development or other functions. A demand for a significant tax payment could remove the company's incentive to station financial staff in the country, said Bob O'Donnell, chief analyst at Technalysis Research in Foster City, California.
"I'm not sure that they only went there for tax purposes, though I'm sure that was part of it," O'Donnell said. "Ireland has a large, well-educated group of citizens that has proved to be attractive to a lot of tech companies."
Apple is planning to expand in Ireland, said Seamus Coffey, an independent economist who has studied the state-aid case. He said the regulators' action "doesn't seem to be harming investment from Apple."
The effect of the EC's finding remains to be seen, Coffey said.
"Why has the investigation been so selective?" he asked. "This is an investigation into Ireland's tax regime. If lots of companies are doing the same thing, how can an examination like this be selective?"
Watch Next: What Apple's Billion-Euro Tax Risk Means for Europe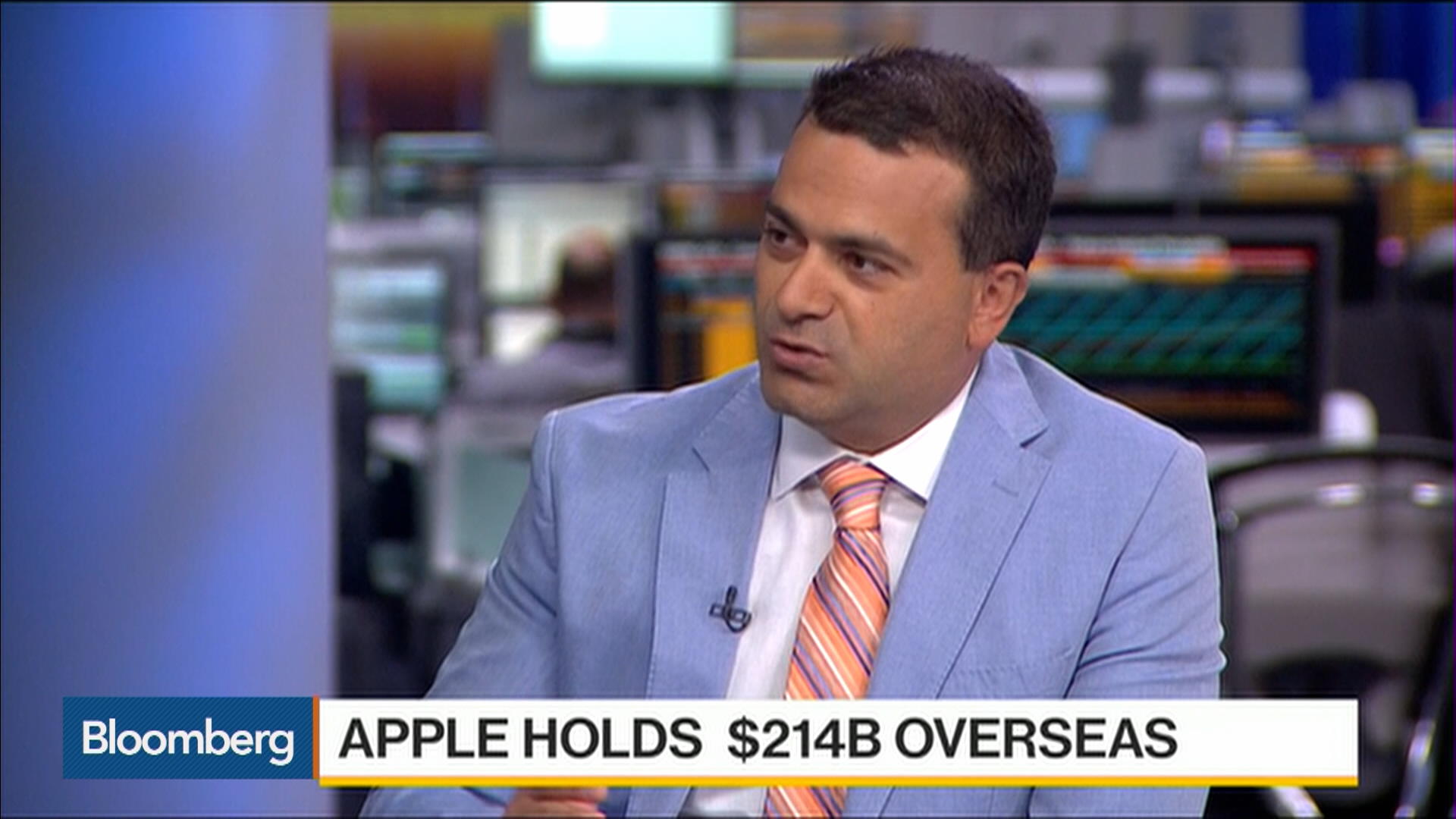 Before it's here, it's on the Bloomberg Terminal.
LEARN MORE