Abercrombie Plunges After Tourism Pullback Weighs on Results
By
Retailer announces plans to close as many as 60 U.S. stores

Chain expects sales to remain 'challenging' for rest of year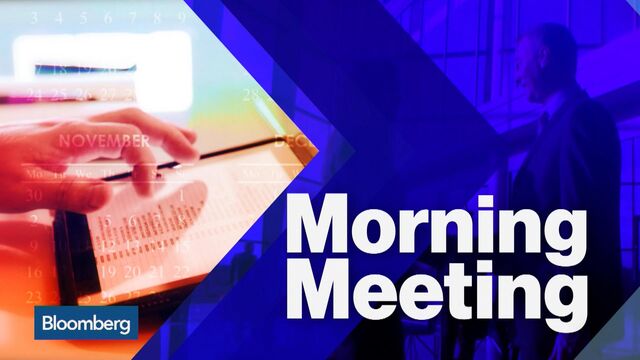 Abercrombie & Fitch Co. tumbled the most in three years after slow sales at flagship locations weighed on its latest results and outlook, sparking concerns that its turnaround is sputtering.
The loss in the second quarter was 25 cents a share, excluding some items, the New Albany, Ohio-based company said in a statement Tuesday. Analysts projected a loss of 20 cents, on average. The company also announced plans to close more stores, extending a push that has shrunk the chain's U.S. store base by a third in the past six years.

The results show Abercrombie is struggling with dwindling mall traffic and a tourism slowdown that has hurt retailers that rely on large, flagship locations in major cities to drive sales. Tiffany & Co. and Michael Kors Holdings Ltd. also have attributed recent weakness to slower spending by travelers, who've been discouraged from visiting the U.S. by the dollar's strength and global economic uncertainty. For Abercrombie, the trend contributed to a 4 percent drop in comparable sales, which was worse than the 3.8 percent analysts estimated.
"The safety and security of major tourist centers has been hurt," Executive Chairman Arthur Martinez said in an interview. "The reality is that mall traffic is in decline, this crazy election has got the country confused about what's going to happen, and confusion means people usually sit back and let things play out."
Shares Plummet
The shares plunged as much as 21 percent to $18.12 in New York, the biggest intraday decline since August 2013. Abercrombie already had dropped 15 percent this year through Monday's close.
Abercrombie, once one of the hottest stores at the mall, has struggled to reconnect with young shoppers. It also hasn't had a permanent CEO since longtime leader Mike Jeffries stepped down in late 2014, leaving investors to wonder about the company's long-term vision. Chief Merchandising Officer Fran Horowitz is seen as the heir apparent, but Abercrombie has yet to make a decision on its next CEO.
Martinez said there is no external search for a CEO and there is "no end date" for the board to announce a new top official.
Abercrombie said Tuesday that it plans to close as many as 60 stores in the U.S. as their leases expire this fiscal year. The company will open five new stores in the U.S. and 10 locations in international markets, mostly in China. Abercrombie also is opening six new outlet stores, mostly in the domestic market. At the end of the second quarter, the company had 744 stores in the U.S. and 182 abroad.
More Closings?
Executives said on a conference call that the company has flexibility to close more stores, with about half of its U.S. leases expiring by the end of 2017.
"Mall traffic is in long-term, secular decline, and it continues week-to-week, month-to-month, pretty much unabated," Martinez said. "There are forces that are immutable, but online shopping is not going to take over the world -- online shopping is still the front door to the store."
In the meantime, the chain has fallen off the radar for many consumers. Total sales fell 4.2 percent to $783.2 million in the second quarter, missing analysts' $783.6 million projection.
"The company needs to generate renewed awareness and traffic," Oliver Chen, an analyst at Cowen & Co., said in a report.
Conventional Advertising
At the Abercrombie brand, the company is turning to more conventional advertising methods to get back into customers' minds. Targeting shoppers who are 20- to 29-years-old, the company will be rolling out more marketing this fall. Historically, Abercrombie has relied on its stores, website and social media accounts to promote the brand.
"We're going to ramp up telling the story of Abercrombie in an overt way in public media about why it should be part of the customer's consideration set," Martinez said. "You'll see more overt marketing than has ever been seen before."