Consumer Stocks That Fueled U.S. Bull Market Remain Mired in Rut
by
S&P 500 discretionaries on pace for weakest year since 2008

Group underperforms market even as report shows spending rose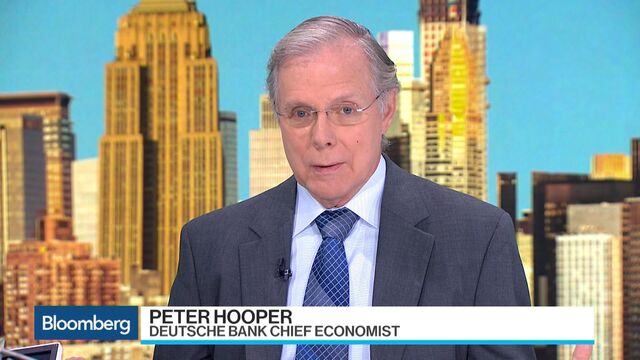 The bull market's highest fliers can't seem to get going again.
Consumer-discretionary companies, the engine of the seven-year rally in U.S. equities with a gain of more than 400 percent, remain on course for the worst year since the financial crisis even as the American consumer continues to show signs of strength. The industry that includes apparel retailers, cruise-ship operators and Netflix Inc. has lagged the S&P 500 Index by 2.9 percentage points in 2016, trailing the broader gauge in six of eight months.

The underperformance continued Monday, as the S&P 500 climbed 0.5 percent, to 2,180.41 as of 4 p.m. in New York, with discretionary shares the third-worst performer of 10 groups. The sluggishness comes as data showed Americans bolstered spending for a fourth straight month in July, aided by stronger income gains. That's not enough to allay concerns that an improving labor market will power spending through the end of the year and to justify further stock gains, said said Brian Jacobsen, chief portfolio strategist with Wells Fargo Funds Management LLC.
"The income gains and the spending are not not being distributed equally across the consumer discretionary space," he said in a phone interview. "That's why we're continuing to see the sector as a whole lag until we do see real clear evidence that consumers are more broadly spending their income gains. A lot of people have been playing defense with their portfolios and we see evidence of that in the defensive sectors doing quite well year-to-date."
The consumer data didn't add to confidence that the American economy is strong enough to withstand higher interest rates this year, as the odds for a Federal Reserve rate hike in September fell to 36 percent from 44 percent. That bolstered rate-sensitive shares in the S&P 500, with banks and insurers pacing gains. The index is now higher by 0.3 percent in August and 6.7 percent in 2016. The Dow Jones Industrial Average gained 108.14 points to 18,503.54 Monday.
"Investors would like to believe that fundamentals improve enough to keep this rally going but share prices are up quite a bit in recent weeks without necessarily strong fundamental support," said Bruce McCain, who helps oversee $35 billion as chief investment strategist at Key Private Bank in Cleveland. "The Fed seems to see a lot more strength than investors have."
Among stocks moving Monday, CF Industries Holdings Inc. jumped 4.2 percent for the biggest advance in the S&P 500. Newmont Mining Corp. rose 2.5 percent and Alcoa Inc. added 2.6 percent as materials producers advanced. Travelers Cos. and American Express Co. advanced at least 1 percent to lead the Dow's climb. Just under 5 billion shares traded hands on U.S. exchanges, the lowest this year and 26 percent below the three-month average.
The S&P 500 rebounded from its first back-to-back weekly drop in two months. Equities on Friday initially surged after Yellen's comments, before reversing gains after Vice Chairman Stanley Fischer said her statement was consistent with a possible September rate increase.
"We've had a long-awaited speech from Yellen and some people read into it a higher chance of a September or December hike," said Otto Waser, chief investment officer of R&A Group Research & Asset Management in Zurich. "It's the strongest statement the Fed has made lately and investors are waking up to this. It may actually be good the market is pausing a bit after the strong rally we had. In the end, the U.S. economy is doing well."
Investors will also focus on releases later this week on housing, manufacturing and monthly payrolls. With the U.S. earnings season all but complete, almost 80 percent of S&P 500 companies beat profit estimates, and 55 percent topped sales expectations. Analysts project net income at the gauge's members will decline 1.3 percent in the third quarter, which would make it a sixth straight contraction.
Before it's here, it's on the Bloomberg Terminal.
LEARN MORE