Iraq Agrees With Kurds to Start Talks on Oil Revenue Dispute
By
Iraqi, Kurds locked in dispute over oil revenue since 2014

Kurds have been bypassing central government with oil exports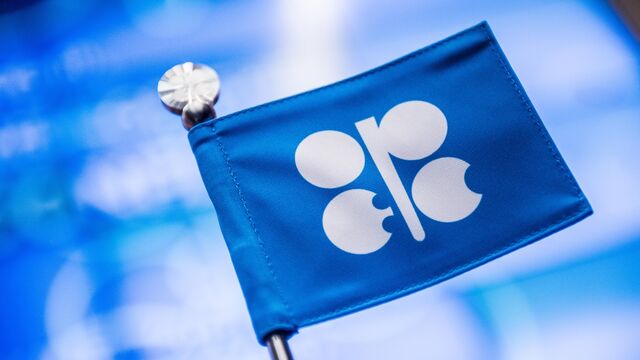 Iraq's prime minister agreed with the semi-autonomous Kurdistan Regional Government to start talks about crude output in northern regions that have been bypassing the central government to export oil.
Prime Minister Haidar Al-Abadi reached an agreement with KRG Premier Nechirvan Barzani during a meeting in Baghdad to start "technical talks" between the federal oil ministry and the KRG Ministry of Natural Resources, according to an e-mailed statement from Al-Abadi's office. The talks will focus on the production and distribution of crude from the Kurdish region and the adjacent Kirkuk area, it said.
"Iraq's prime minister stressed the necessity to boost oil output and for the Kurds to hand over oil exports from Kurdistan and Kirkuk to the federal government," Saad Al-Hadithi, spokesman for Al-Abadi, said by phone. "In return, the KRG will receive its financial dues."
The central government in Baghdad has been locked in a dispute with the KRG since 2014, when the Kurds began selling their oil independently. Iraq has struggled to raise oil exports this year, due partly to its feud with the KRG, and the new agreement could help OPEC's second-biggest producer boost exports from northern fields, sustaining its recent increase in supply to global markets.
New Minister
Iraq's new oil minister, Jabbar al-Luaibi, fed hopes when he said on Aug. 15, his first day in office, that he saw ways to resolve the dispute between the central government and the Kurds. Both sides could benefit from a deal, not least because both are short of cash after more than two years of battling Islamic State militants and weathering low oil prices. 
The price of benchmark Brent crude has tumbled more than 50 percent from its 2014 peak and was trading nine cents higher at $49.25 a barrel at 8:28 a.m. on Tuesday in London. The central government's draft budget for 2017 is based on oil at $35 a barrel.
Islamic State invaded large swaths of northern Iraq in June 2014, driving out the Iraqi central government's army. Kurdish forces then took control of nearby Kirkuk oil fields and started shipping crude from the area through their export pipeline network running to Turkey's port of Ceyhan.
Al-Abadi and Barzani also agreed on Monday to cooperate on "liberating" the northern city of Mosul from Islamic State fighters, according to the prime minister's statement.
Before it's here, it's on the Bloomberg Terminal.
LEARN MORE