Congo Palm-Oil Startup Sees Growth Chance in Restive East
by
Sicovir plans to boost production, expand processing facility

Company relies on power supplied by Buffett-funded project
Sicovir, a Democratic Republic of Congo palm-oil processor, plans to establish a plantation and a refinery for the crop, helping revive an industry in an unstable region of what was previously one of the world's largest exporters.
The company, founded three years ago near the eastern town of Beni, is expanding after it invested $4.5 million in a processing facility, that provides work for 400 people and can produce as much as 30 metric tons of soap a day, sourcing palm oil from small growers in the area. The factory began production in April.
"We saw Congolese palm oil was being exported in huge quantities to Uganda but there was no company here producing soap of good quality," Managing Director Leon Maliona, 30, said in an interview at the site in Mutwanga.
Maliona's factory is powered by a micro-electricity plant built on the edge of the Virunga National Park, part of a project now funded by Howard Buffett, son of the billionaire investor Warren. The facility is the first phase in a plan by park director Emmanuel de Merode to create jobs and stability through hydro-power generated by rivers running from Virunga's mountainous interior.
Since the Mutwanga project, the park has built a $19.7 million, 14-megawatt facility further south, and more are planned. The rivers in the park, made famous in the Academy Award-nominated documentary Virunga, can generate more than 100 megawatts and in turn create more than 100,000 jobs, De Merode said.
Global Output
Congo, a country the size of western Europe, has the potential to boost production of palm oil as global demand for the edible oil increases. Global output is forecast to increase to 65.5 million tons this year from 59.4 million tons last year, according to the U.S. Department of Agriculture's website. In the 1960s, Congo was one of the world's largest exporters, but shipped only 13,432 tons in 2015, according to central bank statistics.
The Sicovir factory, in which Virunga is also a shareholder, and the Mutwanga power station are 40 kilometers (25 miles) east of the commercial hub of Beni, in North Kivu province, approximately 30 kilometers from the border with Uganda. The region has been beset by conflict for the past two decades and as recently as Aug. 13 when at least 50 citizens were killed in a rebel attack on the outskirts of the town.
Security Solution
Industrial development can be part of the security solution, Maliona said.
"It is always a challenge when you're telling investors to come and invest and they say it is a red zone," he said. "What comes first the investment or the peace?"
Like De Merode, he says that creating employment in the region is critical to building stability. The project partners plan to raise a further $5 million of investment as they expand product lines and distribution, Maliona said.
"When you look at the young people here they don't have dreams," he said. "They can only work in politics or for NGOs and a country or a town cannot live on that."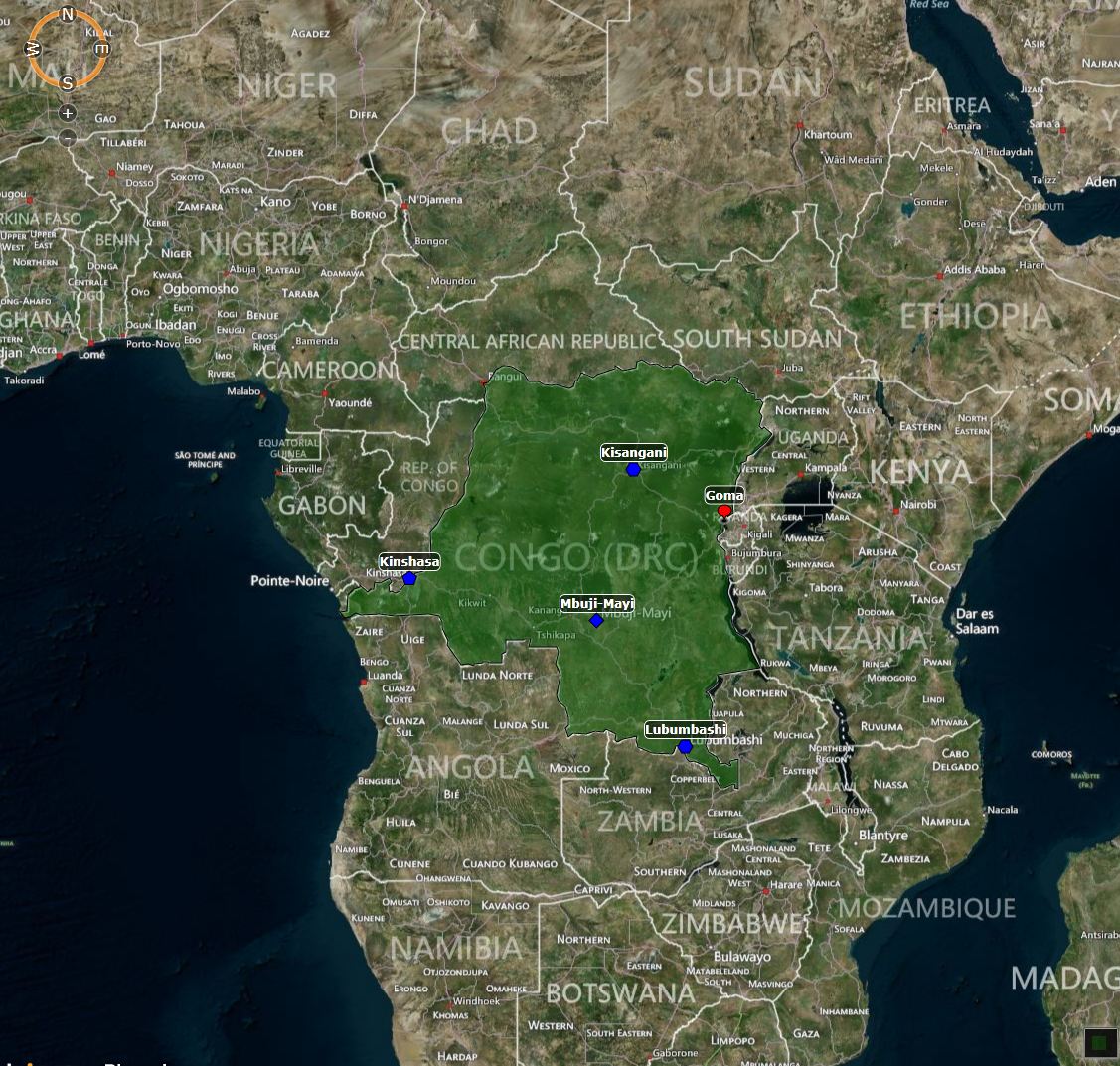 Before it's here, it's on the Bloomberg Terminal.
LEARN MORE