Clinton Aide Huma Abedin Breaks From Husband Anthony Weiner
By and
Weiner sent sexually suggestive photo to woman, NY Post says

Earlier 'sexting' cases derailed Weiner's political career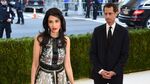 Huma Abedin, a longtime aide to Hillary Clinton, announced she's separating from her husband, former U.S. Representative Anthony Weiner, following a report that he again exchanged sexually charged messages with another woman.
"After long and painful consideration and work on my marriage, I have made the decision to separate from my husband," Abedin said in a statement. "Anthony and I remain devoted to doing what is best for our son, who is the light of our life. During this difficult time, I ask for respect for our privacy."
Her decision comes after the New York Post on Monday published a photo of an underwear-clad Weiner and his young son, Jordan, across its front page, reporting that Weiner had sent the photo to a woman he'd met online. The woman told the newspaper the chats had started in January 2015 and continued until as recently as this month. The revelation was a repeat of earlier scandals that drove Weiner from Congress and scuttled his campaign for New York City mayor.
Political Impact
Republican presidential nominee Donald Trump has used Abedin's marriage to Weiner as an attack line against Clinton in the past and on Monday he again raised Weiner's behavior to question the Democratic nominee's judgment. While expressing some sympathy for Abedin, Trump raised the specter, without citing evidence, that her relationship with Clinton may have brought Weiner in contact with sensitive information.
"I only worry for the country in that Hillary Clinton was careless and negligent in allowing Weiner to have such close proximity to highly classified information," Trump said in a statement. "Who knows what he learned and who he told? It's just another example of Hillary Clinton's bad judgment."
At a news conference in July, Trump cited Abedin's closeness to Clinton and said, "I don't like Huma going home at night and telling Anthony Weiner all of these secrets."
The Post didn't identify the woman involved in the exchanges with Weiner but described her as a "self-avowed supporter" of Trump and said she has bashed Clinton and President Barack Obama on Twitter.
Abedin was in the Hamptons, vacationing without Weiner, when the story broke. Weiner, who deleted his Twitter account by Monday morning, didn't respond Monday to messages seeking comment via e-mail and telephone.
Weiner's Career
Weiner resigned from Congress in 2011 after inadvertently publishing on his Twitter account a racy photo of himself that he'd sent to a woman he met online. He subsequently delivered a public apology, in which he admitted to exchanging explicit messages with six women. Weiner sought to revive his political career by running for New York City mayor in 2013. That ended when it was revealed he again had exchanged messages with women, using the pseudonym Carlos Danger.
Abedin has worked for Clinton over two decades. She was Clinton's deputy chief of staff at the State Department and currently is vice chairwoman of Clinton's presidential campaign. She had faced some pressure from within Clinton's inner circle to leave Weiner after those incidents but had chosen to work on their marriage.
In a recent interview with the New York Times, Weiner declined to answer a question about whether he was "still engaging in the activities" that had gotten him in trouble in the past. "I'm not going to go down the path of talking about any of that," he said.
Watch Next: Anthony Weiner Says Donald Trump Is Wildly Overrated (July 7)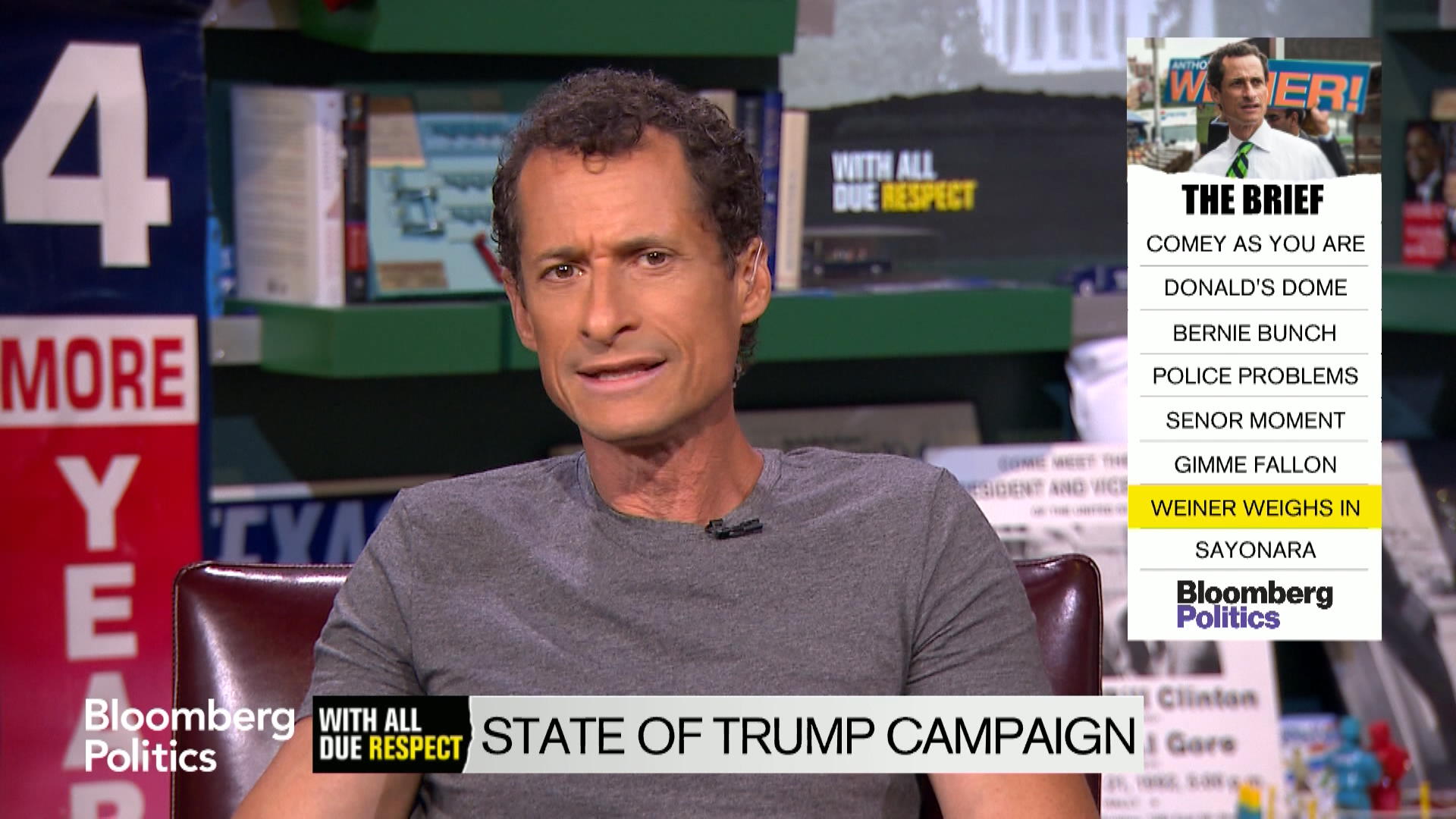 — With assistance by Henry Goldman
Before it's here, it's on the Bloomberg Terminal.
LEARN MORE