Yasso's Big Fat Frozen Greek Yogurt Success
Two childhood friends built a modern fro-yo company with $50 million in sales.
By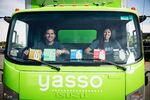 Drew Harrington and Amanda Klane, both 30, had graduated from college and were keeping an eye on food industry trends when they noticed that Greek yogurt had caught on in a big way in the U.S. The childhood friends, who met in kindergarten in the Boston suburb of Easton, had an idea: Why not turn the stuff into a frozen treat that doesn't pack quite as much fat, calories, and guilt as regular ice cream? They launched Yasso in 2009 and two years later landed their frozen yogurt bars in stores. Several national chains now carry the product, and the Quincy, Mass., company expects to end the year with more than $50 million in sales. Here they revisit some of the key milestones of their young business.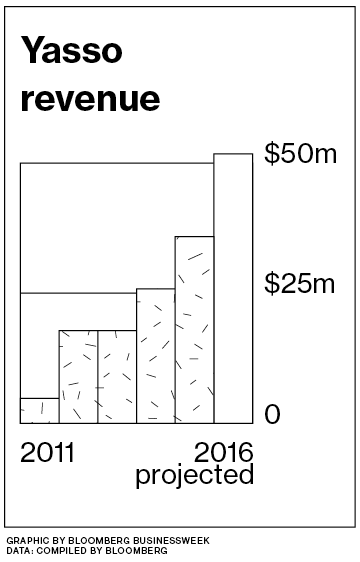 Klane: The early recipes were bad. We were just taking Greek yogurt and freezing it to see how it tasted. We attended an ice cream camp at Penn State, and people there thought we were crazy. It took about two years, but in 2011 we started to get into stores in New England.
Harrington: We initially launched with fruit flavors, and those products did pretty well. But we'd go to events, and people were always asking if we had cookie dough or chocolate. They wanted traditional ice cream flavors.
By the end of 2013 we were in almost 10,000 stores, including Walmart, Target, and Kroger. We hired a full-time food scientist and doubled-down on indulgent flavors. We came out with sea salt caramel, mint chocolate chip, and chocolate fudge. That's when it really took off. Now we're catching up to brands like Skinny Cow and Weight Watchers.
We ran into trouble last year when we couldn't fill orders. We were out of stock for most of the summer. The Blue Bell ice cream recall increased orders for competing brands. That gobbled a lot of the excess manufacturing capacity, so we couldn't find factory space.
Klane: We were fortunate the retailers were patient as we figured out the issue. And it helped that we run a lean operation and we had cash to get the issues sorted out. We eventually found a plant in Nova Scotia, and we now have six facilities that make our products.
Harrington: Despite all that, we were profitable last year and will be again in 2016. In June our website crashed when Tom Brady put a picture of his freezer on Facebook and our bars were visible. That was one of those "wow" moments for a brand.
Before it's here, it's on the Bloomberg Terminal.
LEARN MORE