To Track London Gentrification, Find the Street Food Markets
Chipuffulo wings, bhangra burgers, masala fries, crispy duck topped with Ossau-lraty cheese, 16-hour brisket, ricotta and pecorino blanco pizza, doughnut bites, all garnished with rising rents.
By
Some of the tastiest, most inventive food in London is served from trucks and open-air market stalls. But chasing down mouthwatering tuna-sashimi tostadas or curry-infused burgers, then finding a place to sit down and enjoy them, can take some effort. Entrepreneurs Jonathan Downey and Henry Dimbleby have a solution.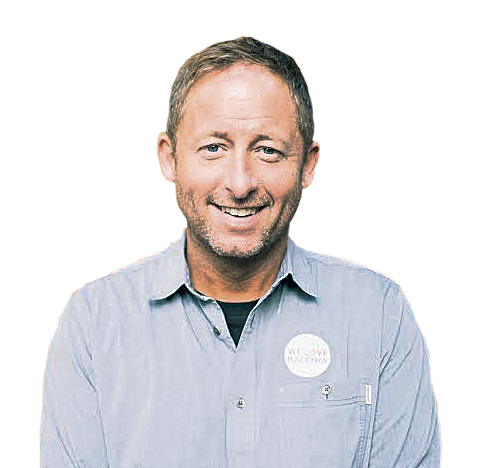 Their 18-month-old company, London Union, turns derelict buildings into venues where street foodies can find top-quality fare every weekend, including late nights on Fridays and Saturdays, when most food trucks and open-air markets aren't open for business. "We've created a whole new kind of night out," says Dimbleby, tucking into a plate of crispy Thai noodles and a smoked brisket sandwich at Dinerama. Located in the hip Shoreditch neighborhood on a site that housed an armored-car depot, the space accommodates 11 food vendors, 4 bars, a DJ booth—and on a recent Friday evening, a burgeoning crowd of twenty- and thirtysomethings.
It's one of four sites that London Union operates, and Downey and Dimbleby are plotting expansion, including an outpost in Miami they plan to open next year. The U.S. is experiencing its own street-food boom, including multivendor sites such as Smorgasburg, which started out in Brooklyn, N.Y., and has since expanded to Los Angeles. But they are daytime-only and "don't have the vibe" that London Union has created by pairing street food with "a big, lively bar and a DJ," says Downey, a 20-year veteran of the London nightlife scene.
London Union traces its roots to Dalston Yard, a street-food venue that Downey helped set up. It opened in 2012 in Hackney, a fast-gentrifying East London neighborhood, on a 1,200-square-foot site that used to be a warehouse and a parking lot. With rent at about £5 ($6.60) per square foot and bare-bones furnishings (think concrete floors, rows of picnic tables, and scaffolding strung with Christmas lights), Dalston Yard cost £90,000 to open. It took only a few weekends to recoup that sum, as the venue was soon thronged.
Dimbleby, who previously ran a chain of health-food eateries, was intrigued when Downey proposed they go into business. Within months of launching London Union in early 2015, the pair had raised £2.5 million from investors including food writer and TV personality Nigella Lawson and celebrity chef Jamie Oliver. They opened Dinerama in 2015 and two additional sites this year—all replicating the Dalston Yard model.

London Union draws 75 percent of its revenue from the bars it operates at each site; the rest comes mainly from food vendors, who pay the company 10 percent to 15 percent of their revenue. Most vendors charge no more than £6 to £8 per dish, but because they have barely any overhead, their annual pretax earnings can run well into six figures, London Union says.
Rory Nelson, who runs a gourmet pizza stand at Dinerama with his brother, says they had struggled to make a living selling at farmers markets and sidewalk stands. Now, he says, they serve as many as 350 pizzas an evening—and on weekdays, when the venue is often rented out for private events, they make extra money from catering. "It's given us a lot more freedom to build our business," Nelson says.
Dimbleby says London Union's profit margin before interest, taxes, depreciation, and amortization is a healthy 50 percent during the peak summer season. (McDonald's Ebitda margin, by comparison, is about 36 percent.) Earnings are being plowed back into new projects, such as turning an abandoned part of London's historic Smithfield meat market into a food hall. Still on the drawing board: a floating street-food barge on the Thames.
The company pays minimal rent on its run-down properties, and one site, in the Canada Water section of East London, is rent-free because the landlord is a developer who wants to drive up property values in the area. Indeed, some of London Union's venues may become victims of their own success. "In London, anything that's interesting gets priced out of the market right away," Dimbleby says. Dalston Yard's owner recently informed the company that he may not renew its lease because he wants to redevelop the property.
That has spurred Downey and Dimbleby to search farther afield. Model Market, which they opened this summer at an abandoned 1950s-era market in the London suburb of Lewisham, draws many families with children, rather than the 35-and-under crowd that is the core of the company's clientele. "It's nice that they're using a site that was here, kind of up-cycling it," says Beth Boorman, who lives in the area and was enjoying a dinner of burgers and craft beer with her husband and brother. "It's given us a lot more choices."
The bottom line: London Union is less than two years old and already has four food markets to its name. The company is planning a move into the U.S.
Before it's here, it's on the Bloomberg Terminal.
LEARN MORE