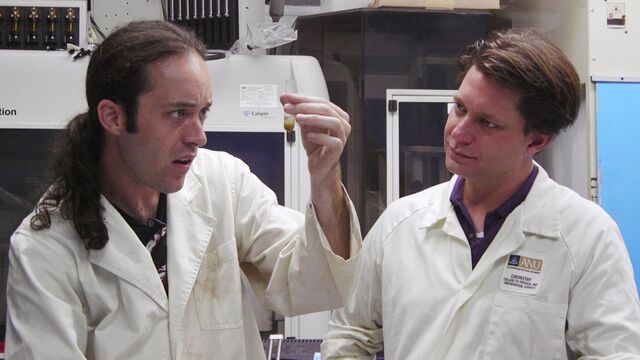 If your name is Meow Meow, there's a decent chance you're an unusual dude. This holds true for Meow-Ludo Disco Gamma Meow-Meow, a polyamorous, trans-humanist bio-hacker in Sydney. In 2014, Meow Meow opened Australia's first do-it-yourself bio-hacking lab, in which anyone could pay a membership fee to experiment with DNA and make whatever creatures they could imagine.
Hello World's Ashlee Vance traveled to Sydney to visit Meow Meow's lab. It's a modest facility tucked in the back corner of an artists' warehouse. The humble setup hasn't stopped Meow Meow from making things that range from the bizarre (phosphorescent beer) to the practical (a take-home STD test).
After conducting experiments together, the two head off to Australia's famed Blue Mountains to go hunting for some prized DNA inside a glow worm tunnel. As Meow Meow says, "Why not make everything glow."
Before it's here, it's on the Bloomberg Terminal.
LEARN MORE