Alphabet's Nest Wants to Make a 'Citizen-Fueled' Power Plant
By
Nest targets 50,000 SoCalEd utility customers for thermostats

Program part of effort to address potential energy shortages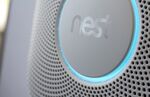 Alphabet Inc.'s Nest Labs is looking to enlist 50,000 Californians in an effort to conserve power and help alleviate potential energy shortages in the state following a massive gas leak that has restricted supplies.
Nest, which supplies digital, wireless thermostats, is partnering with Edison International's Southern California Edison utility to get households enrolled in a state-established energy conservation program. The company wants to attract enough customers through next summer to shrink total demand by up to 50 megawatts, about as much as a small natural gas-fired plant produces, Ben Bixby, Nest's director of energy businesses at Nest, said by phone.
"We are building a citizen-fueled clean power plant," he said.

Residents get a bill credit of as much as $125 for participating and are rewarded for conserving. In return, California can count on them to reduce demand on hot days, when power use surges and tests the limits of the region's natural gas and power supplies. The state has warned that a historic leak at a Sempra Energy gas storage well last year and ensuing restrictions on the company's entire storage complex in Southern California may lead to blackouts.
Nest said the program is jointly funded by Southern California Edison and Sempra's Southern California Gas Co.