Washout Worsens for U.S. Defensive Stocks as Sentiment Shifts
By
Consumer staples stocks slip below 50-day technical threshold

Short interest in household product ETF is most since 2015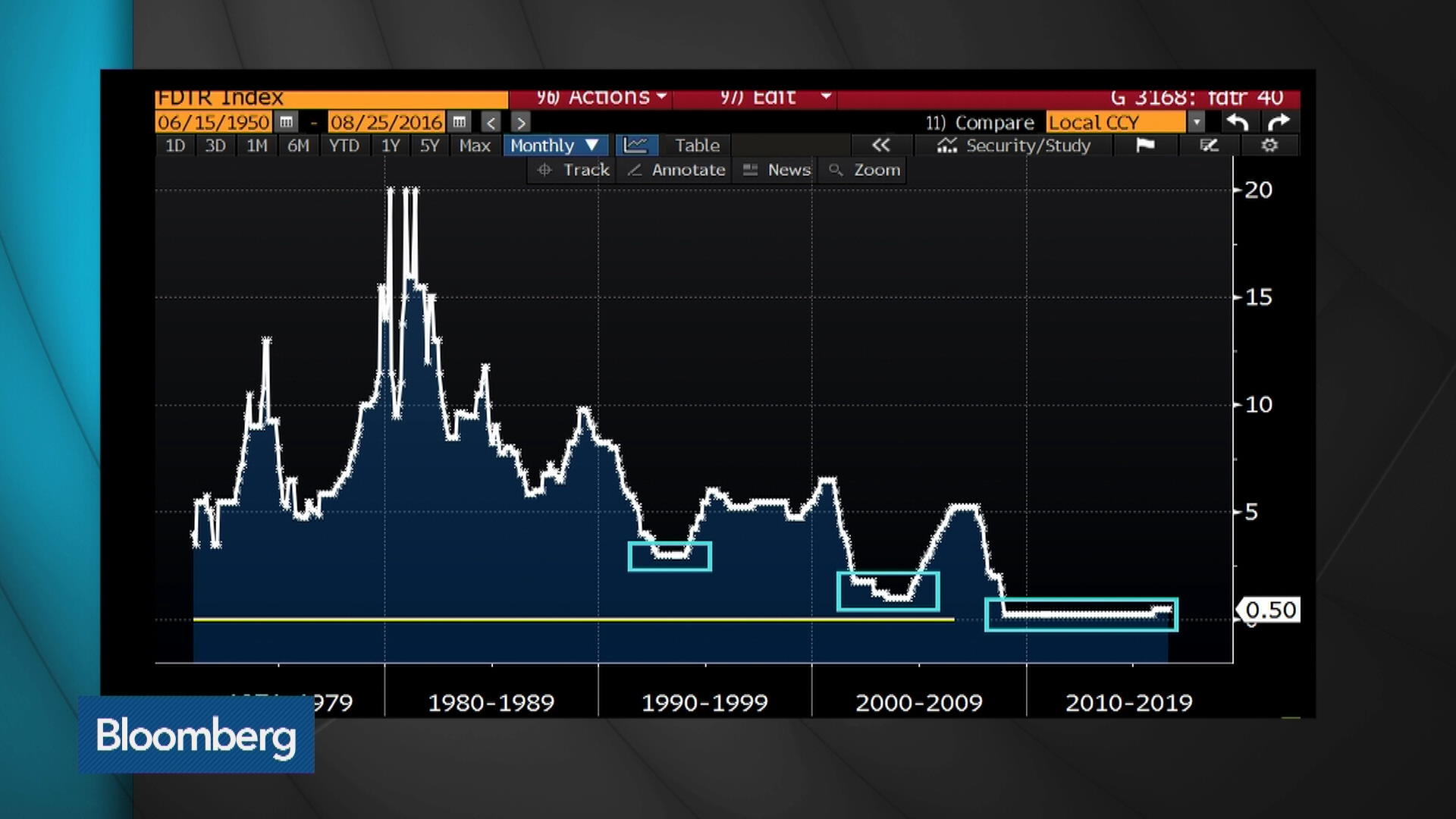 Sentiment is turning against defensive companies in the U.S. stock market alarmingly quickly.
Shares of soapmakers, utility providers and phone companies are falling out of favor and fast, marking one of the S&P 500 Index's biggest reversals of the year. The latest to fade are consumer-staples stocks, which just slumped below the 50-day moving average monitored by chart watchers. A selloff in drugmakers Wednesday also sent health-care shares below that level. The only other industries within the benchmark that have breached deeper short-term technical thresholds? Utilities and telecom stocks.
It's an about-face for investors who spent the 10 months after last August's market meltdown clinging to those industries' high-dividend, low-volatility shares as bond yields plunged and the outlook for economic growth dimmed. That appetite has evaporated since the selloff that followed the U.K. secession vote, with leadership in the S&P 500 shifting to technology, financial and industrial shares.
"As the market broke out, the defensives have been underperforming and it's just a continuation of that," said Jonathan Krinsky, chief market technician at MKM Partners LLC in New York, who last month recommended investors begin selling the shares. "These sectors should continue to underperform the market as their relative trends have been rolling over and continue to be in medium-term downtrends."
Krinsky's bearish take isn't unique. Bets are piling up against the industries, particularly in an ETF that tracks consumer-staples companies in the S&P 500. Short interest as a percentage of shares outstanding -- now at 9.6 percent -- is the highest since June 2015, data compiled by IHS Markit Ltd. show, and has nearly tripled since mid-June.
U.S. stocks slipped for a second day while investors awaited a speech by Federal Reserve Chair Janet Yellen Friday for clues on the trajectory of borrowing costs. The S&P 500 fell 0.1 percent to 2,172.47 at 4 p.m. in New York, to a three-week low. The Dow Jones Industrial Average lost 33.07 points to 18,448.41, and the Nasdaq Composite Index declined 0.1 percent.
Consumer-staples shares slipped for a third-straight session, the longest stretch in four weeks, while utilities were little changed and phone companies edged higher for the second time in six days. About 5.5 billion shares traded hands on U.S. exchanges, 19 percent below the three-month average.

"You know that Janet Yellen is going to come out and say something, and you have no idea what," said Ben Kumar, an investment manager at Seven Investment Management LLP in London. His firm manages 10 billion pounds ($13 billion). "Your sensible move would be to be a bit nervous. So there seems to be some sensible profit taking, or moving to cash, or just sitting on the sidelines."
The rally that drove the S&P 500 to a series of fresh records since early July has lost momentum amid hawkish remarks from Fed officials and uneven economic data. Pharmaceutical companies slumped for a second session, after leading declines yesterday as comments by lawmakers and Democratic presidential candidate Hillary Clinton renewed concern about potential changes in drug pricing. CVS Health Corp. and Express Scripts Holding Co. dropped at least 3.4 percent.
The main U.S. equity benchmark has held within a roughly 30-point range for three weeks, while a two-day slide interrupted a period of tranquility that had the CBOE Volatility Index on track for its calmest August since 1994. The measure of market turbulence known as the VIX rose to a seven-week high after back-to-back gains, sending it toward the biggest monthly increase in a year.
Investors are watching for signs of strengthening U.S. growth. A report today showed orders for business equipment in July climbed the most since January, while the number of Americans filing applications for unemployment benefits fell to the lowest level in five weeks, according to another measure.
"The durable goods number came in better than expected, so that's a positive," Quincy Krosby, a market strategist at Prudential Financial Inc. in Newark, New Jersey, said by phone. "Whether or not the market takes every positive data point as a chance for Janet Yellen to be more hawkish, I can't say. The market, especially in a deep part of the summer with low volume, is absolutely focused on that speech and rightly so."
Following the data, traders further pushed forward their expectations for a rate increase, pricing in a 30 percent probability of a move next month. They're betting on a 57 percent chance the Fed will act by December, up from 36 percent at the end of July.
Among shares moving on corporate news, Dollar General Corp. and Dollar Tree Inc. tumbled the most since 2009 after the discount retailers posted disappointing sales. Tiffany & Co. rallied 6.4 percent to a four-month high, as the luxury jewelry retailer's quarterly profit topped analysts' estimates. A clampdown on costs helped it weather sluggish demand from its affluent customers.