Saudi Stocks Slide to Six-Month Low as Oil Hurts Profit Outlook
by
Banking shares in the kingdom drop to lowest since 2009

Quarterly profits of Saudi listed companies missed estimates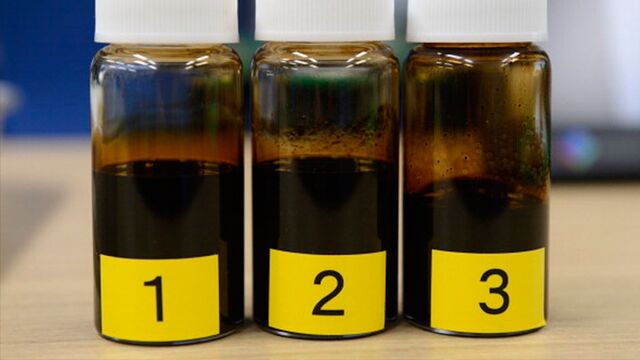 Saudi Arabian stocks slid to a six-month low as crude extended a drop below $50 a barrel, dimming the outlook for corporate earnings that trailed estimates last quarter.
The Tadawul All Share Index declined 1.1 percent to the lowest level since Feb. 24, led by a 1.8 percent retreat in Al Rajhi Bank as investors traded 1.8 times the three-month average daily volume of shares in the lender. The Bloomberg GCC 200 Index of the largest and most-liquid shares in the six-nation Gulf Cooperation Council fell 2.9 percent in the past seven days as of 3:55 p.m. in Dubai, extending its longest losing streak in a year.
Total quarterly profits for the companies listed on the Saudi stock gauge dropped 11 percent as more than half of the 164 companies that reported results missed estimates, according to data compiled by Bloomberg. Economists project the kingdom's growth will drop to 1.5 percent this year, the slowest since a recession in 2009, while Middle East tensions in Syria weigh on investor appetite for regional stocks.
"Negative sentiment has been building up since disappointing second-quarter earnings, the geopolitical complicated situation caused by Turkey's coup and the fear of economic slowdown in Saudi and the region," said Mohammed Alsuwayed, the head of capital and money markets at Adeem Capital in Riyadh.
'Overall Concern'
Brent crude, the region's main source of revenue and a main economic driver for spending in the GCC fell for a second day to $48.86 a barrel as U.S. crude stockpiles unexpectedly increased, keeping them at the highest in at least three decades.
The DFM General Index lost 2.3 percent this week in Dubai, the worst performance since June as volumes fell at least 40 percent below the six-month average. Measures in Bahrain, Kuwait, Qatar and Oman also retreated.
Following a 5.3 percent drop in August, the Tadawul's 14-day relative strength index has traded below 30 since Aug. 22, the threshold that signals to some investors an asset is poised to recover. A gauge tracking 12 Saudi banks fell 4.6 percent this week to the lowest level since 2009.
"There is an overall concern in Saudi market that delinquencies within local banks can increase, and that is pressuring trading with their stocks," said Mazen Al-Sudairi, the Riyadh-based head of sell-side research at Alistithmar Capital, a unit of Saudi Investment Bank. "While there aren't many evidences that defaults will actually rise, there is a concern among investors."
Before it's here, it's on the Bloomberg Terminal.
LEARN MORE