South Africa's Gordhan Determined to Resist Pressure to Resign
by
Finance Minister reported to be summoned by police unit

Gordhan appointed to position after rand fell to record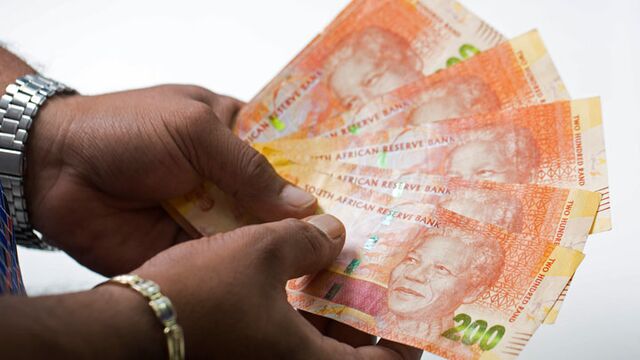 South Africa Finance Minister Pravin Gordhan is determined to stay in his position amid speculation a police probe and his failure to oust senior government agency officials will force him to resign, a person familiar with the situation said.
Gordhan on Monday received "correspondence" from the Hawks, an elite investigative police unit, and is taking legal advice, Treasury spokeswoman Phumza Macanda said. The Johannesburg-based Daily Maverick website reported on Tuesday that the finance minister and four former tax agency officials had been asked to report to the Hawks' office on Thursday because of allegations he oversaw an illicit unit test up to spy on politicians when he ran the state tax agency. The Hawks declined to comment.
Gordhan, 67, was appointed in December to the position he had held between 2009 and 2014 after President Jacob Zuma had caused the rand to fall to a record and bonds and banking shares to plunge by firing respected Finance Minister Nhlanhla Nene and replacing him with a little known lawmaker, David Van Rooyen. Four days later, after pressure from senior ruling party leaders and businessmen, he gave Gordhan the role.
Gordhan's focus has been avoiding having the country's debt cut to junk by ratings agencies and reviving growth in an economy that the central bank has said won't expand this year. Zuma hasn't acted on his demands that Tom Moyane be replaced as head of the South African Revenue Service and a new board be appointed for loss-making South African Airways. Bongani Ngqulunga, a spokesman for Zuma, said he couldn't immediately comment.
"A worst case scenario -- for example, the arrest or replacement of Gordhan, would produce a severe market reaction," said Anne Fruhauf, vice president at New York-based risk adviser Teneo Intelligence. "The markets will likely interpret the latest developments as a fresh threat to good governance and South Africa's credit ratings."
The rand declined as much as 1.2 percent on Wednesday before trading 0.2 percent weaker at 14.0277 per dollar by 11:29 a.m. in Johannesburg, extending Tuesday's 3.1 percent plunge and heading for the weakest level since June 28. Yields on benchmark government bonds due December 2026 surged 42 basis points to 8.94 percent, the most since Zuma fired Nene in December.
Before it's here, it's on the Bloomberg Terminal.
LEARN MORE