U.S. Existing-Home Sales Drop for First Time Since February
By
Inventory of properties decline year-to-year for 14th month

Purchases of homes less than $250,000 fell from July 2015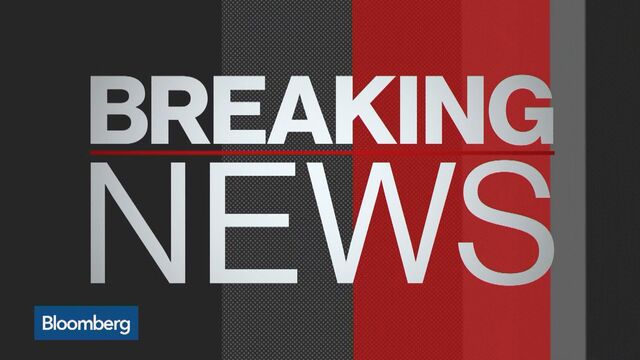 Sales of previously owned homes dropped more than forecast in July from a nine-year high, restrained by limited choices for buyers, National Association of Realtors data showed Wednesday.
Key Points
Contract closings declined 3.2 percent to a 5.39 million annual rate (forecast was 5.51 million)
Sales declined 6.7 percent from July 2015 before seasonal adjustment
Median price of an existing home rose 5.3 percent from July 2015 to $244,100
Inventory of available properties decreased 5.8 percent from a year earlier to 2.13 million units
Big Picture
July marked the first decline since February for the repeat sales market as inventories on a year-over-year basis fell for a 14th straight month. The pace is nonetheless consistent with forecasts for another solid year for sales of previously owned properties, at the same time new-home purchase data on Tuesday indicated economic growth will be further aided by more residential investment. Demand has been fueled by borrowing costs near record lows and a labor market approaching full employment. Faster wage growth along with more listings and construction of entry-level properties have the potential of boosting the housing market even more.

Economist Takeaways
"I believe that demand is not going away -- it's just lack of excitement because of a lack of inventory," Lawrence Yun, chief economist at the Realtors group in Washington, told reporters as the data were released. "Because of the tight inventory, home prices continue to move higher. That makes it difficult for renters to convert to home ownership. First-time buyers really need to come into the market."
The Details
Sales declined in three of four regions, including a 5.2 percent drop in the Midwest and a 1.8 percent decrease in the South
At the current pace, it would take 4.7 months to sell out housing inventory, compared with 4.5 months in June; less than a five months' supply is a tight market, the Realtors group has said
Properties were on the market for 36 days in July, compared with 42 one year ago
Single-family home sales decreased 2 percent to an annual rate of 4.82 million while purchases of condominium and co-op units dropped 12.3 percent to a 570,000 pace
First-time buyers accounted for 32 percent of all sales, easing from 33 percent in June
Sales of properties priced less than $100,000 declined 16.6 percent from a year earlier, while purchases of dwellings in the $100,000 to $250,000 range dropped 8.2 percent
— With assistance by Jordan Yadoo
Before it's here, it's on the Bloomberg Terminal.
LEARN MORE