U.S. ELECTION WRAP: Trump Stumps in 'Belly' of Texas Liberalism
Trump stumps in "deep blue" Austin today amid focus on his tone and shifting view on immigration.
By and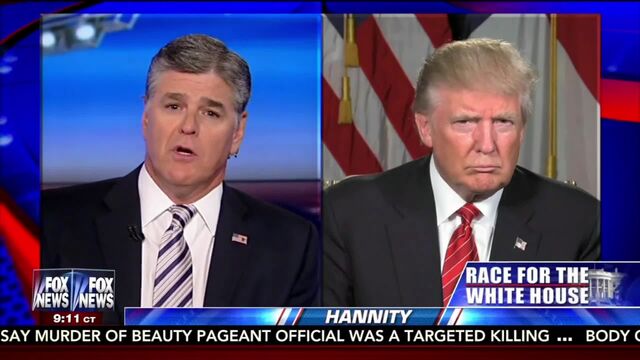 Donald Trump is going big in Texas.
Not content to keep his visit there today limited to a fundraiser in Fort Worth, the GOP presidential nominee is heading to the Lone Star State's liberal heart of Austin, where University of Texas students are back in droves for the first day of classes tomorrow
If the combination of Trump and Austin -- 225 miles from the Mexican border -- sounds like a recipe for a reversion to a contentious Trump and a potentially riotous atmosphere, that may be by design, said University of Texas professor Bruce Buchanan

Trump is going into the "belly of the beast," Buchanan, whose specialties include presidential politics, said in a phone interview
"The attention that might generate will be worth a headline or two"
"He's aware he's visiting a 'blue' island in the midst of a dark 'pink' -- if not quite 'red' -- sea," he said

His "dark pink" comment stems from shifting demographics in once heavily red Texas, where cities such as Houston, Dallas, Austin and San Antonio have large minority populations and are more of a "mixed bag of political thought and ideology" than in the past, Buchanan said
A poll released last week by left-leaning Public Policy Polling helped put the political spotlight on Texas with its showing of Trump ahead of Hillary Clinton by just 6 percentage points

Key to the result was Clinton's advantage among voters 45 years of age and younger -- she led Trump by 25 points
A June poll from the University of Texas/Texas Tribune also showed a potentially close race, with Trump ahead at that time by 8 points

Bloomberg's Lauren Etter takes a look at the prospect of Texas becoming competitive here
Scoffing at the notion is Texas-based political consultant Allen Blakemore who in comments to the Houston Chronicle said of Trump's visit: "People come to raise money in Texas. Nothing new there"

Commenting on speculation that Texas "must be in trouble" for Republicans, he said, "It's not"

But George Edwards III, a political science professor at Texas A&M University, noted in an interview that Trump's schedule tomorrow includes a rally in GOP-friendly Mississippi

Given that Trump "who doesn't have an overly ambitious campaign schedule to begin with, is having to spend time in Texas and Mississippi tells you they are in bad shape or they are completely incompetent"

Bottom line: Texas' 38 electoral votes -- second in the nation only to Calif.'s 55 -- are essential to any Trump path to victory, and if he's campaigning in the state again in the fall, it spells major trouble for him
Click here to get the U.S. Election Wrap by e-mail every afternoon

TRUMP IMMIGRATION SHIFT?
Trump's Texas visit comes as he may be heeding the longstanding advice of some allies to soften his stance on illegal immigrant deportations, Bloomberg's Sahil Kapur and Jennifer Jacobs report

ON THE TRAIL
Trump's Texas foray includes taping a two-hour town hall with Fox News' "Hannity"; the program will air tonight and tomorrow evening and include discussions on illegal immigration and border security
Clinton remains in California after fundraisers last night in Beverly Hills and an appearance on ABC's "Jimmy Kimmel Live"; she is attending a money-raising event today at the Hollywood Hills home of Justin Timberlake and Jessica Biel

She's set to attend a fundraiser in Silicon Valley tomorrow hosted by Apple CEO Tim Cook, according to San Jose Mercury News

Clinton today is proposing a standardized tax deduction for small businesses that is modeled after those available to individuals; see full Bloomberg story here

POLLS/PREDICTIONS
Trump and Clinton are in a virtual tie in Missouri, separated by a single percentage point in a Monmouth University poll

Trump at 44%, Clinton 43%, Libertarian Gary Johnson 8%
President Obama lost Missouri by a one-tenth ppt in 2008, then by 10 ppts in 2012

In Virginia, Clinton leads Trump 48% to 32%, according to a Roanoke College Poll, with Gary Johnson at 8%, Jill Stein 3%

In two-way race, Clinton leads Trump 55% to 36%

Prognosticators may be disappointed if they are banking on a Clinton landslide on Nov. 8, New York Times reported

Why? Because landslides don't really happen anymore in presidential elections, because Americans are too politically divided for any single candidate to win 60% or more of the electorate, according to the piece
The last time a presidential contender won the popular vote by a double-digit margin was 1984, when Democrat Walter Mondale lost to Ronald Reagan by 18 points; Reagan swept the map too, with Mondale winning only his home state of Minnesota and the District of Columbia

OBAMACARE VS TRUMP
GOP Senate and House candidates nervous about Trump's unfavorability hurting their election chances may start presenting themselves to voters as a block to Hillary Clinton's support of Obamacare, Bloomberg Intelligence analyst Brian Rye wrote in note

Public disapproval of Obamacare is 48.8% versus 39.2% that approve the law, according to RealClearPolitics average of five polls

Health insurers and drugmakers may face heightened scrutiny next year if Democrats win control of Senate, Rye wrote

Sen. Bernie Sanders, who as a Democratic presidential candidate pushed for a single-payer health-care system for all Americans, could become chairman of the Senate health committee; the panel's current top Democratic member, Sen. Patty Murray, may pursue a separate Senate leadership post, Rye said, citing media reports

A Clinton presidency might shift debate over the Affordable Care Act from repeal to a discussion about making improvements to the 2010 law, Bloomberg's Alex Wayne and Billy House wrote today

A plan to repeal and replace Obamacare remains the Republican Party's position, according to AshLee Strong, spokeswoman for House Speaker Paul Ryan
But she added: "The speaker has said we're a party of ideas"
Click here for more Republican views on tweaking versus scrapping the health-care law

ETC
Trump's new campaign chief, Steve Bannon, is a "huge fan" of MSNBC liberal commentator Rachel Maddow, Bloomberg's Joshua Green wrote

"I watch her show every night," Bannon said
The former executive chairman of Breitbart News admires Maddow's polemic approach in tackling her subject matter
"I think the way she goes through stuff is brilliant," he said. "I won't say I agree with it. But we study Huffington Post, we study Maddow. We don't study the right. We study the best from the left. That's who we try to model ourselves after"

While Trump's supporters chant "build the wall," more Americans are drinking beer and tequila imported from Mexico, Bloomberg's Jennifer Kaplan wrote

Click here for full story



CONGRESSIONAL ELECTIONS 
SENATE RACES
AZ: Billionaire hedge-fund executive Robert Mercer and his wife, Diana, together gave $200k last month to super-PAC aiding ex-state Sen. Kelli Ward in her bid in Aug. 30 GOP primary to unseat Sen. John McCain, according to FEC report filed yday

Donation accounted for 93% of the $215k in monthly receipts for KelliPAC, which began Aug. with $199k in cash-on-hand

NOTE: Mercer is top Republican donor so far in 2016 campaign and originally backed Ted Cruz's presidential campaign; McCain in 2013 said Cruz was among some "wacko birds" in Congress
FL: Republican developer Carlos Beruff has given >$8m to his campaign to unseat Sen. Marco Rubio in Aug. 30 primary, The Hill reported

Beruff accounted for 99.6% of his campaign's $8.2m in receipts through Aug. 10, according to FEC report; Rubio raised $5.5m since declaring for re-election in late June
Rubio leads Beruff 68%-14% in GOP race, and Rep. Patrick Murphy leads Rep. Alan Grayson 48%-17% in Democratic primary, according to poll conducted by St. Leo University Polling Institute Aug. 14-18; in general election matchup, Rubio leads Murphy, 46%-38%, and Grayson, 47%-34%

IA: Democrat Patty Judge says in her first two general-election TV ads that GOP Sen. Chuck Grassley "stopped working for Iowa;" spot shows her standing next to cardboard cutout of six-term senator

Judge, former Iowa lt. gov., says in one ad Grassley "stopped the Senate from working," reference to Judiciary Cmte chairman's opposition to considering Obama's nomination of Merrick Garland for Supreme Court
In other ad, individuals are shown asking the Grassley cutout about Senate obstruction, defunding Planned Parenthood, changes to the Medicare program

IN: GOP Rep. Todd Young, in TV ad paid for by National Republican Senatorial Cmte, described himself as "a Hoosier" and "a Marine" who's running for Senate "because it's time for regular Hoosiers to stand up and do the job career politicians won't"

Ad first aired on broadcast this AM on South Bend's Fox affiliate, according to Kantar Media's CMAG; it doesn't mention Democratic opponent Evan Bayh, former governor and senator who is Young's opponent in race for seat of retiring GOP Sen. Dan Coats
Bayh's campaign released TV ad saying Young voted "six times to shut down the government," was among top 10 in Congress "wasting our tax dollars" on mailings
Ad cites Young's votes in 2015 to attach one-year funding ban for Planned Parenthood to short-term spending measure and in 2013 to link continued government funding with major revisions to Obama administration's 2010 health-care law
Bayh's ad cites 2012 Evansville Courier & Press story that said Young ranked seventh in congressional mail expenses; Young's office said at time most of his communication with constituents was through e-mail and mail because he represented largely rural district and was barred by state Atty. Gen. from holding tele-townhalls

NC: GOP Sen. Richard Burr's campaign in TV ad features black Raleigh pastor Kirby Jones praising him for supporting initiative to help "at-risk and economically disadvantaged children" in science, technology, math education

Jones says Burr, who polls show is in close race for third term against Democrat Deborah Ross, is "genuinely interested in our community" and "in our children," as ad shows black children in classrooms
N.C. is more than 21% black; was the second-closest state in the 2008 and 2012 presidential elections

NH: GOP Sen. Kelly Ayotte in TV ad is shown hitting softballs as she says in voiceover that she's "knocking down every lie" from political opponents and "batting for" good-paying jobs, Social Security/Medicare protections, more affordable college

Ayotte spot reminiscent of 2012 Senate TV ad of N,D Democrat Heidi Heitkamp in batting cage, Washington Post's Aaron Blake reported
Ayotte opposed by Democratic Gov. Maggie Hassan

NV: GOP Rep. Joe Heck's campaign released Spanish-language TV ad critical of Democrat Catherine Cortez Masto's campaign to link Heck to Trump on immigration policy

Ad cites July Politfact analysis that said there are "many policy differences on immigration between Heck and Trump"
Heck's ad also cites 2013 Las Vegas Review-Journal story in which he says it's "extremely frustrating and very disappointing" that House Republican leaders wouldn't bring up immigration legislation for vote
NOTE: Nev. is 28% Hispanic, fifth-highest share among 50 states, according to 2015 U.S. Census estimate

OH: Democratic ex-Gov. Ted Strickland's campaign circulated video of Trump telling Cleveland's ABC affiliate he has "a very good relationship" with Republican Sen. Rob Portman

Clinton Edges Trump in Ohio, Portman Leads for Senate: Monmouth poll 

PA: One Nation, conservative issue-advocacy group, released TV ad showing footage of police officers during shootings as narrator praises GOP Sen. Pat Toomey for sponsoring bill that would make it easier for state and local law enforcement officials to acquire lifesaving equipment

Democratic challenger Katie McGinty spoke at Pennsylvania Press Club luncheon yday; full video here
HOUSE RACES
Before it's here, it's on the Bloomberg Terminal.
LEARN MORE