Viacom's Outlay For Ousted CEO Dauman Reaches $95 Million
by and
Company only considers $75 million to be severance payments

Executive's 2016 bonus isn't considered part of parachute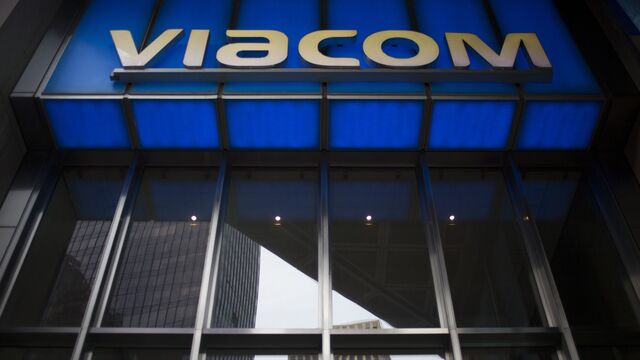 Philippe Dauman, the ousted chief executive officer of Viacom Inc., will receive $75 million in exit payments. Add his bonus for this year and other benefits, and he walks away with even more.
Dauman's golden parachute comprises a $58 million cash severance, $12.9 million in restricted stock and an estimated $3.45 million in options that vest early, according to a Tuesday regulatory filing. He'll also get $1.1 million in additional benefits, including the services of secretary Rosemarie Cresswell for three years, and Viacom will pay for an office offsite.

The $75 million figure doesn't include $17.7 million in pro-rated bonus payments, or an estimated $2 million in interest payments on Dauman's deferred compensation balance to help him avoid a bigger tax bill after a payout. Viacom considers these sums to have been earned by the outgoing CEO, but if you include them, Dauman is getting about $95 million upon his exit.
Dauman was also eligible to earn up to 1.1 million performance stock units tied to Viacom's earnings and share price versus other companies in the Standard & Poor's 500 Index. Those would have been worth $46.6 million if they had vested at Monday's close. Jeremy Zweig, a Viacom spokesman, said in an e-mail that Dauman won't receive any of the shares.
Dauman, 62, is leaving Viacom after a months-long legal battle with the controlling Redstone family ended in a settlement last week. Much of his severance package was negotiated long ago, before the boardroom battle erupted. Dauman will remain non-executive chairman until Sept. 13 and has until Sept. 7 to propose a deal to the board to sell a minority stake in the company's film unit, Paramount Pictures.
The Redstone clan has a history of lavish pay for executives. Former Viacom CEO Tom Freston got an $84.8 million payout when he was dismissed in 2006. Les Moonves, the CEO of the Redstones' other company, CBS Corp., and Tom Dooley, who is stepping in on an interim basis to replace Dauman, also have pay packages that include tens of millions of dollars in severance.
Dauman's performance stock units were granted to him every January, and paid out depending on how Viacom performed against the S&P index for a series of rolling three-year periods. He would have received the maximum payout only if Viacom was the index's top performer. His employment agreement allowed the exact number of shares to be increased if the company hit earnings-per-share targets.
Viacom shares were little changed Tuesday at $41.70. They have gained 1.3 percent this year, compared with the 7.2 percent increase of the S&P 500.
For comparison's sake, the options valuation is based on Thursday's close -- the date when Dauman's restricted stock award vested. The options don't actually vest until later this month.
Before it's here, it's on the Bloomberg Terminal.
LEARN MORE