North Korea Successfully Launches Ballistic Missile From Sub
by
Japan protests over missile that flew ~500 km toward nation

Launch comes as South Korea, U.S. conduct military drills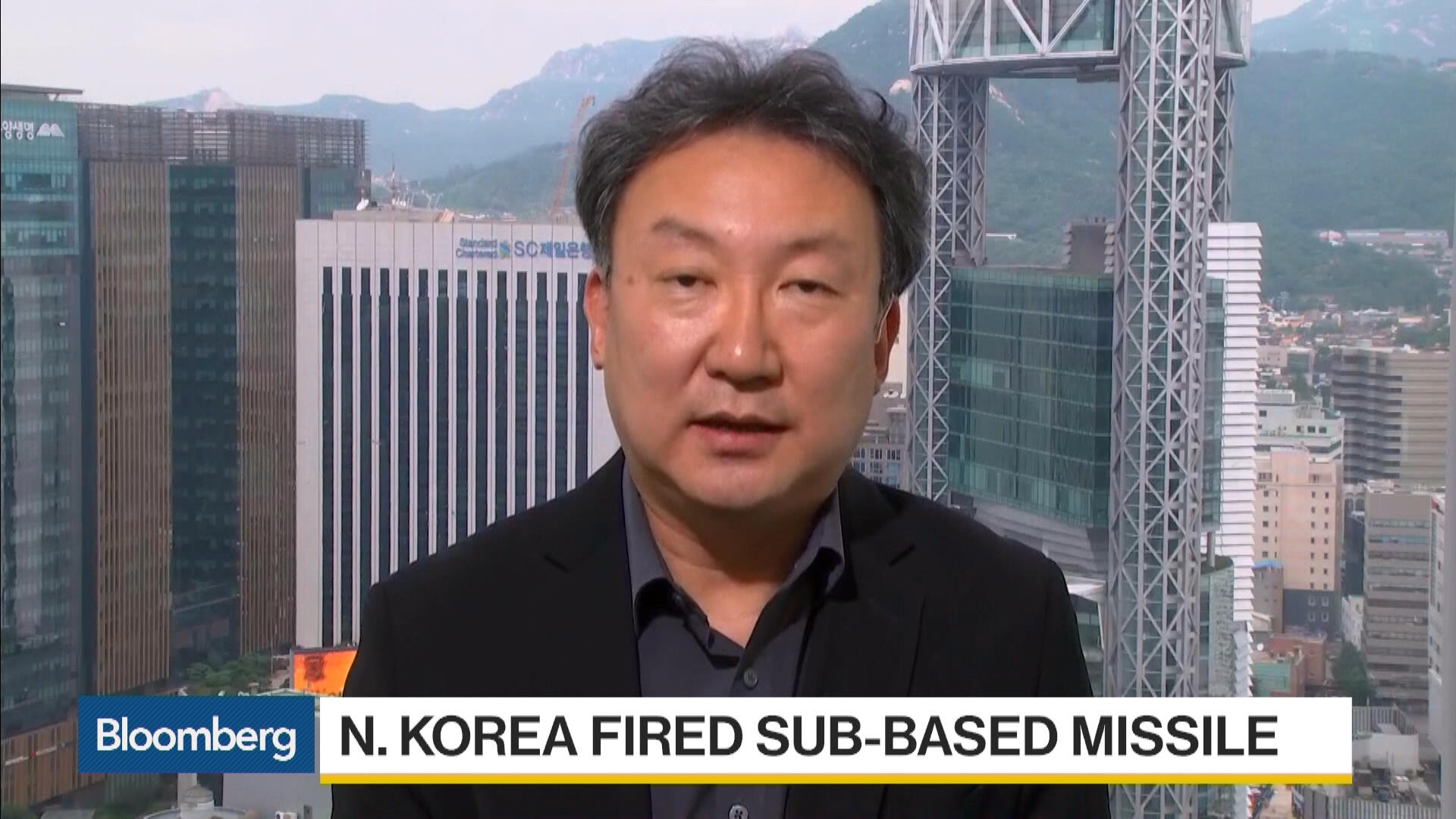 North Korea launched a ballistic missile from a submarine off its east coast early Wednesday, in a move that showcases its technological improvements as South Korea conducts military drills with the U.S.
The missile flew about 500 kilometers, suggesting the nation's missile technology has improved from previous launches, a South Korean defense ministry official said. The projectile was fired at about 5:30 a.m. from waters near the city of Sinpo where North Korea has previously conducted test-firings of ballistic missiles.
The submarine-launched missiles may have the capacity fly more than 2,000 kilometers (1,243 miles), Yonhap News said, citing South Korea's military. Japanese officials said the missile flew into Japan's air defense perimeter, marking the first time that a North Korean device had fallen into the zone.
The launch comes after North Korea threatened a "pre-emptive" attack on South Korea for Seoul and Washington conducting military exercises on the Korean peninsula -- the annual, two-week drill involving about 75,000 troops is one of the largest ever. It preceded a trilateral meeting later Wednesday morning of South Korean, Chinese and Japanese foreign ministers in Tokyo, at which the top diplomats denounced Pyongyang's military ambitions.
For an explainer of North Korea's nuclear ambitions, click here
The office of Japanese Prime Minister Shinzo Abe said on its official Twitter feed that there were no reports of damage to ships or aircraft in the area. Abe's office said the missile launch was in violation of international law and that Japan would take a firm stance against North Korea over the firing.
'Outrageous Act'
"This is an impermissible and outrageous act that represents a grave threat to the security of Japan and seriously undermines the peace and stability of the region," Abe told reporters in Tokyo, adding the Japanese government issued a "strong protest" to North Korea.
Earlier this month, North Korea fired an intermediate-range ballistic missile that fell in Japan's exclusive economic zone.
U.S. Strategic Command confirmed the launch. "The men and women of USSTRATCOM, NORAD and U.S. Northern Command, and U.S. Pacific Command remain vigilant in the face of North Korean provocations and are fully committed to working closely with our Republic of Korea and Japanese allies to maintain security," it said in a statement.
Before it's here, it's on the Bloomberg Terminal.
LEARN MORE