Yahoo Ad Partner Media.net Sells to China Group for $900 Million
The startup, which powers contextual ads offered by Yahoo! and Microsoft's Bing, plans a move akin to a reverse merger that would make it a public company in China.
By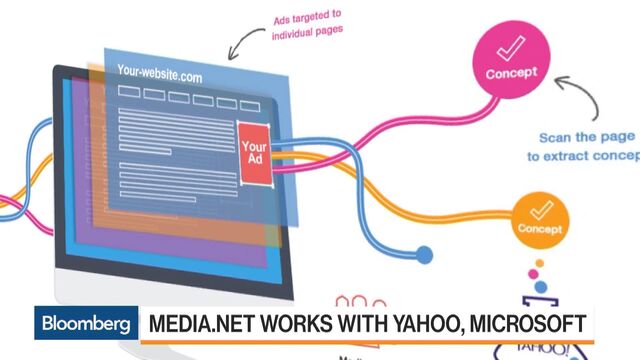 A group of Chinese investors said it's acquiring ad-tech startup Media.net for about $900 million in cash, with plans to eventually sell the company to an obscure telecommunications firm whose shares have been suspended from trading since last year.