Photographer: Michael Gottschalk/Photothek via Getty Images
VW Holds Emergency Supplier Talks as Production Halt Widens
By
Six German factories face production halt on parts shortage

Bosnian supplier stopped deliveries over contract dispute
Volkswagen AG held emergency talks with a supplier in a dispute that caused VW to halt production of its best-selling Golf and Passat after the parts maker took the unprecedented step of cutting off deliveries of transmission and seat components.
The shutdown widened Monday to six factories across Germany, impacting 27,700 employees, or about 10 percent of VW's domestic workforce. Commerzbank AG estimated the stoppage, now in its fifth day, could cut profit by as much as 70 million euros ($79 million) a week. 
While the automaker-supplier relationship can be fraught with tension, it's almost unheard of for a parts maker to simply stop delivering components. The two sides are meeting Monday to try to resolve the dispute on their own as they also battle with one another in court. The feud over a contract with German subsidiaries of Bosnia-based Prevent Group risks adding to VW's woes and undermining efforts to lift sagging sales and profit at its namesake brand. 
"We are really surprised that the fight is escalating to a level where production is severely impacted," Sascha Gommel, a Commerzbank analyst, said in a note to clients. "The dispute is coming during an inconvenient time for VW," with its reputation still marred by the emissions-cheating scandal.
Supplier Squeeze
Volkswagen shares rose 0.1 percent in Frankfurt trading. The stock has declined 10 percent this year, valuing the German manufacturer at 62.4 billion euros.
According to Prevent, Volkswagen was seeking to pass on the costs of the crisis by squeezing suppliers, and the parts maker was forced to take a stand to secure its survival. VW is under pressure to reduce spending as it grapples with lawsuits and regulatory investigations after disclosing last September that 11 million diesel-powered cars were equipped with software designed to cheat on emissions tests. It's set aside 18 billion euros to cover the scandal's costs.
Prevent's Car Trim seat-component division and ES Automobilguss transmission-parts unit suspended deliveries when Volkswagen refused to reimburse the suppliers for alterations made at their factories in anticipation of a contract that was later dropped. The parts maker had demanded 58 million euros in compensation, Sueddeutsche Zeitung reported on Sunday. The order canceled by VW involved a 500 million-euro deal with Car Trim that was scheduled to start next year, a person familiar with the matter said last week.
Court Order
VW last week asked a German court to take action against Prevent for refusing to follow an order to resume deliveries. A decision on VW's latest filing is not expected until Thursday at the earliest.
"Volkswagen continues its efforts to reach agreement with the suppliers," the carmaker said in a statement. "Given that further developments are not foreseeable, Volkswagen is making arrangements for various flexibilization measures extending as far as short-time work," which involves the government compensating employees for some of their lost wages.
The shutdown comes as first-half sales at VW's namesake brand slumped 0.8 percent and the marque's operating profit in the period tumbled 38 percent.
Prevent Group is led by Bosnian businessman Nijaz Hastor, who has sought to bolster his activities in the German auto industry. Through his Halog GmbH and Cascade International Investment GmbH holding companies, Hastor has accumulated a 15.2 percent stake in German vehicle-seat manufacturer Grammer AG.
The conflict highlights the degree to which a parts maker can disrupt output as automakers rely increasingly on suppliers to produce a large portion of their vehicles while pushing them to cut prices. Volkswagen, like most automakers, uses just-in-time manufacturing, meaning its parts are delivered directly to the assembly line without being stored in a warehouse first. While that lowers costs, it also means that when there's a disruption, it quickly ripples through the production chain.
"At least the negotiators are at the table again," Olaf Lies, a Volkswagen supervisory board member and economy minister of the state of Lower Saxony, said Monday on DeutschlandRadio. "It will not only be about the question of the current contract, which has now been rescinded, but it will probably also be about the question of how the next months and years will look."
Watch Next: The Long Rise and Rapid Fall of Volkswagen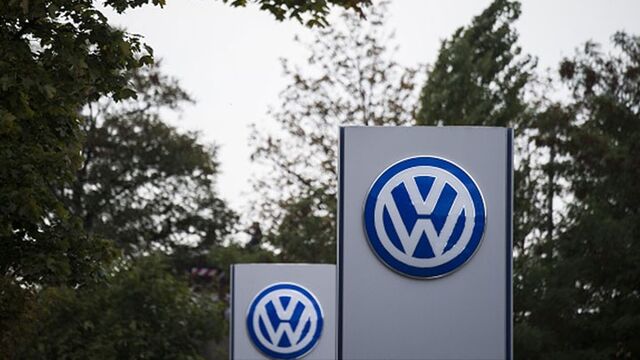 — With assistance by Rainer Buergin, and Carolynn Look
Before it's here, it's on the Bloomberg Terminal.
LEARN MORE