Neil Woodford's Investment Firm Scraps Bonuses for Single Salary
by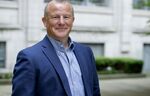 Woodford Investment Management is no longer paying staff discretionary bonuses and has instead switched to a salary and employee benefit plan that includes a pension.
Co-founders Neil Woodford and Craig Newman changed the remuneration at the start of the firm's financial year in April after concluding that bonus awards were "largely ineffective in influencing the right behaviors," according to a statement. The benefit plan also includes life insurance and medical care for the 35 staff, including seven on the investment team.
"There is little correlation between bonus and performance and this is backed by widespread academic evidence," Chief Executive Officer Newman said. "Many studies conclude that bonuses don't work as a motivator, as expectation is already built in. Neil and I wanted to take the opportunity to do something different that supports the firm's culture and ethos of challenging the status quo."
Woodford, head of investment, and Newman started the firm in 2014 after leaving Invesco Perpetual. The Oxford-based company, has about 15 billion pounds ($19.7 billion) in assets and also ready bucked the trend in asset management by no longer charging clients for investment research and disclosing the entire holdings of its two equity funds.
Before it's here, it's on the Bloomberg Terminal.
LEARN MORE