El-Erian Says Fed Risks Instability, Excess by Keeping Rates Low
By
Last thing we want is ineffective central bank, he says

Allianz's El-Erian praises Fischer's speech as 'excellent'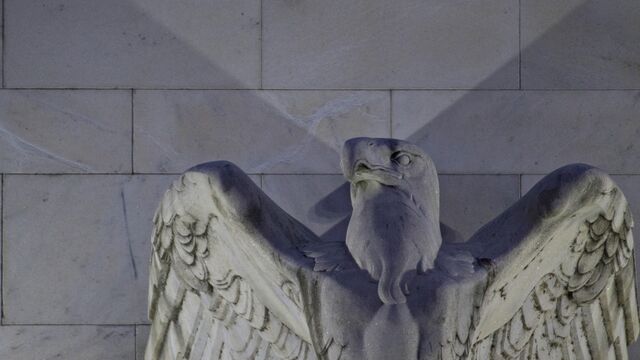 Allianz SE's Mohamed El-Erian said that Federal Reserve officials need to consider the costs of keeping interest rates low, even as the U.S. economy is pressured by diminished worker productivity.
"There is also the risk of financial instability down the road" because of extraordinary monetary policy, El-Erian, Allianz's chief economic adviser, said Monday in an interview on Bloomberg Radio. "And that, I think, is the strongest argument for trying to slowly normalize rates, because otherwise you contribute to excessive risk taking."
The Fed cut its benchmark interest rate to near zero in 2008, and has raised it only once since then, in December. Central bankers were split about the timing of another rate increase at the July meeting of the Federal Open Market Committee, and some have expressed concerns about geopolitical disruptions such as the U.K.'s vote to leave the European Union.
The productivity of American workers unexpectedly declined for a third straight quarter in the three months ended June 30, according to a report this month. Still, El-Erian has warned that low rates could create distortions in financial markets, punishing savers and encouraging reckless trades by bond investors looking for better yields.
Japan, Europe
He also cited the danger that monetary policy fails to reach its goals in an era where elected officials in large economies struggle to provide fiscal solutions to address slow growth. He highlighted Japan where prices continue to fall, moving away from the central bank's target, even after unprecedented easing of monetary policy there.
"The last thing you want is for your central bank to be ineffective," said El-Erian, who is also a Bloomberg View columnist. "The Fed doesn't want to get there, the ECB doesn't want to get there, the Bank of England doesn't want to get there. And they have that at the back of their mind," he said, referring to the European Central Bank.
The Fed is grappling with when to lift the benchmark lending rate after keeping it unchanged at all five of its meetings so far this year. Fed Vice Chairman Stanley Fischer said in a speech this weekend that employment has been resilient even as gross domestic product figures have been "mediocre at best." He also said he expects growth to pick up in the future and cited the need for improved public infrastructure, better education and incentives for private investment.
"His speech was excellent," El-Erian said of Fischer. "He laid out what the economy has achieved, he laid out the big issues, the questions, and he acknowledged that you need other policy makers to step up to the plate. And I think that's the message you need to repeat over and over again, hoping that you get through to the political system."
Before it's here, it's on the Bloomberg Terminal.
LEARN MORE