business
Brexit Bulletin: The End of London's House-Price Boom?
EU leaders meet at sea while Brexit threatens an end to London home-price growth
By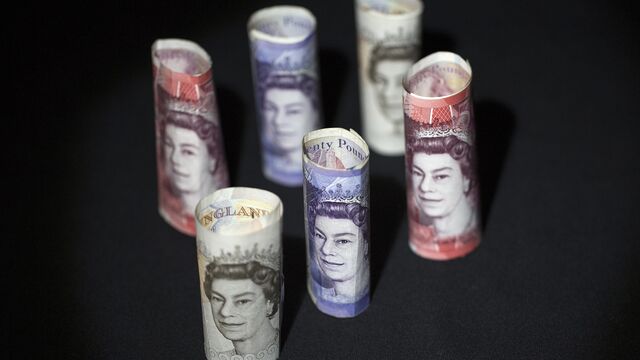 Sign up to receive the Brexit Bulletin in your inbox.
The leaders of Germany, France and Italy meet on board an Italian aircraft-carrier today as they try to ensure the EU doesn't founder in the aftermath of the Brexit vote. The meeting aboard the Giuseppe Garibaldi, which usually patrols the Mediterranean in search of shipwrecked migrants, will be rich in symbolism, Bloomberg's John Follain, Geraldine Amiel and Birgit Jennen report.
Back in the U.K., with politicians still on holiday, the focus remains on the economic consequences of Brexit. Home values in London will fall next year for the first time since 2009, according to Countrywide, the U.K.'s largest real estate broker. Price growth for homes in the capital will slow to 3.5 percent this year and drop by 1.25 percent in 2017, Bloomberg's Sharon Smyth reports.

Pound-Euro Parity?
Meanwhile, after data last week showed some resilience in the face of Brexit, investors dialed back their expectations of another Bank of England rate cut by November. The pound posted its best weekly gain in more than a month. 
That's good news for Brits holidaying in the euro zone this summer, some of whom will have paid as much as a pound for every euro they bought on the way out, Bloomberg's John Ainger and Chiara Albanese report. Amid predictions from banks such as HSBC Holdings that sterling may weaken to parity with the euro, some airport currency dealers are already using a one-for-one exchange rate.

Keeping the Lights On
Another unintended consequence of Brexit: worsening energy supply. 
With the U.K. planning to close its last coal-fired power plant in less than a decade, it will be forced to rely more than ever on imports of natural gas and electricity. But by leaving the EU it could lose easy access to foreign supplies through the bloc's single market, Bloomberg's Rachel Morison reports.
U.K. utilities have closed coal plants that made up 9 percent of total generation capacity in the past year, adding to a shrinking supply margin. Some of the gap was meant to be filled by Electricite de France's £18 billion ($23.5 billion; 21 billion euros) Hinkley Point C reactor, now thrown into doubt by Prime Minister Theresa May's call for more time to review the project. 
"Brexit could make keeping the lights on more challenging," said Alex Harrison, counsel at Hogan Lovells in London, who specializes in electricity markets and utilities. If security of supply is threatened, "we may even see coal-fired generation being kept on post 2025," he said.
Tax Warning
Sweden has warned the U.K. not to risk irking those on the other side of the negotiating table with competitive tax cuts. Prime Minister Stefan Loefven said if the U.K. began "that kind of race, that will of course make discussions more difficult."

He also told Bloomberg's Amanda Billner that the Brexit process shouldn't "take longer than necessary."
"But if the U.K. wants some time to think about the situation, this will also give EU countries some time," Loefven said.
On the Markets
A slide in commodity producers weighed on European equities, erasing the advance triggered earlier by the weaker euro.

The Stoxx Europe 600 Index slipped 0.1 percent at 11:58 a.m. in London, reversing a gain of as much as 0.9 percent. Miners fell and commodities slipped on the stronger dollar, after comments from Federal Reserve Vice Chairman Stanley Fischer signaled an increase in U.S. borrowing costs is still possible this year.
And Finally...
Britons are hurrying to ensure their own access to the EU remains intact. In the two months since the referendum, 16 embassies and high commissions in London contacted by Bloomberg's Thomas Seal reported increases in either applications for passports or questions about residency.
The Hungarian Consulate received 220 citizenship-related inquiries from Britons since June 23, up from fewer than 10 in the first half of the year. Austria saw a near-doubling in applications for passports or identification cards in July over the same month in 2015. Bulgaria's Second Secretary Tsvetin Spasov sums it up: "We usually don't receive such kind of requests from U.K. citizens."
Before it's here, it's on the Bloomberg Terminal.
LEARN MORE