Biotechs Rise on Bet Medivation Losers Will Look to Next Deal
By , , and
BioMarin, Tesaro, Incyte, Clovis shares all gain Monday

Pfizer beat out Sanofi, others in $14 billion Medivation deal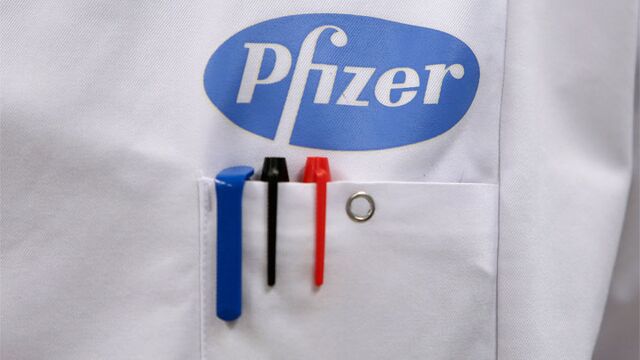 For losers in the $14 billion bidding war over drugmaker Medivation Inc., the best cure for the mergers and acquisitions blues may be to go shopping.
That's good news for BioMarin Pharmaceutical Inc., Biogen Inc., Incyte Corp., Clovis Oncology Inc. and Tesaro Inc., which were mentioned by analysts Monday as potential targets for drugmakers that lost out to Pfizer. Shares of all four companies rose following the takeover announcement, partly because of the 120 percent premium Pfizer paid, compared to Medivation's share price before reports of interest earlier this year.
Following months of pursuit, Sanofi came up short to Pfizer Inc., which announced a deal Monday to buy Medivation and its blockbuster cancer drug for $81.50 a share. Pfizer also beat out interested drugmakers said to include Gilead Sciences Inc., Merck & Co. and Celgene Corp.
"Every relatively small biotech firm is up" because of the Medivation acquisition news,  Jacob Kilstein, an analyst at Argus Research Company, said in a telephone interview. "They could become a target as well."
Biotech Stocks Gain
The Nasdaq Biotechnology Index gained as much as 2.2 percent, its biggest intraday rise since Aug. 1, as investors speculated that the Medivation deal could set off a fresh round of acquisitions in an industry that has already gone through a record period of consolidation. There is a "strong strategic incentive for large-cap biotech and pharma companies to bring in additional assets through acquisitions," said Jeffrey Holford, an analyst with Jefferies.
The targets being discussed represent a wide range of assets and valuations. BioMarin, with a market valuation of about $16.5 billion, is focused on diseases caused by genetic deficiencies. Biogen makes multiple sclerosis drugs, an area Sanofi has expressed interest in, and at $70 billion would be a much larger target. Incyte, Clovis and Tesaro all have experimental treatments in oncology -- one of the industry's hottest areas for development and deals.
Tesaro rose 3.8 percent to $98.60 at 12:31 p.m. in New York. In June, the company's shares more than doubled after its experimental ovarian cancer drug hit its main goal in a final-stage trial, with better-than-expected results. The drug, niraparib, belongs to a class of treatments called PARP inhibitors. Meant to help patients with a specific type of genetic mutation called BRCA, the therapy also ended up helping a wider group without the mutation.
Incyte was up 7 percent to $81.47. The Wilmington, Delaware-based biotech has an approved drug, Jakafi, that is estimated to reach about $831 million in sales this year, and has partnered with Ariad Pharmaceuticals Inc. to market its blood cancer drug, Iclusig, in Europe. Incyte also has a large pipeline of experimental cancer treatments.
Sanofi's Loss
Sanofi may be feeling the loss of Medivation most sharply. The drugmaker hotly pursued the company, at one point taking its attempt hostile. The failure will put pressure on Chief Executive Officer Olivier Brandicourt to keep looking for growth as some of the Paris-based company's biggest products age.
"The diabetes portion of the business is under a lot of pressure and will remain under pressure," Alistair Campbell, an analyst at Berenberg Bank in London, said Aug. 19. "Sanofi would still be one of the more likely companies to be looking to do some fairly significant bolt-on transactions."
The French drugmaker may find it difficult to revitalize its business in oncology and opt to focus on rare diseases instead, Sebastien Malafosse and Pierre Corby, analysts at Oddo & Cie in Paris, wrote in a note Monday. BioMarin could be a "prize target," they wrote.
BioMarin
BioMarin's pipeline of experimental drugs include BMN-270, a gene therapy product against a form of hemophilia that's shown promise in a small trial, and pegvaliase, a therapy for a rare genetic disorder that met its main goal in a late-stage study in March. Those treatments, along with its already approved products, could help drugmakers such as Shire Plc and Sanofi that make medicines for rare diseases. Shares of the San Rafael, California-based company were up 6.2 percent to $97.66.
Sanofi's failure with Medivation may force it to pay up next time, especially with so many other companies out shopping.
"It makes Sanofi look a little bad, to be honest," said Bartjan van Hulten, founder of investment firm Medex Capital Ltd., referencing Pfizer's premium compared to Sanofi's reported lower bids early on. "Sanofi came to the table in a very aggressive way -- and I think they quite frankly misjudged the M&A game, as these can be scarce assets with many big pharmas flush with cash." Medex sold out of its position in Medivation before the deal closed, van Hulten said.
Fading Sales
While Sanofi was once known for cancer blockbusters such as Taxotere and Eloxatin, its oncology sales have eroded as patents on the drugs expired. Sanofi last year agreed to a partnership with Regeneron Pharmaceuticals Inc. on therapies that harness the immune system to fight cancer.
"It would be quite useful if they could provide the market with some better news, either out of their own pipeline or in the acquisition space," said Norbert Janisch, a fund manager at Vienna-based Raiffeisen Capital, which manages about 31 billion euros ($35 billion), including Sanofi shares.
Sanofi said it plans to be responsible with its cash.
"While we recognized the potential strategic benefits of a combination with Medivation, we are first and foremost a disciplined acquirer and remain committed to acting in the best interests of Sanofi shareholders," the company wrote in an e-mailed statement Monday.