business
Tudor Demands Managers Take More Risk in Hedge Fund Shakeup
By
Paul Tudor Jones increases the amount of assets he runs

'We have to think outside the box,' Jones says in letter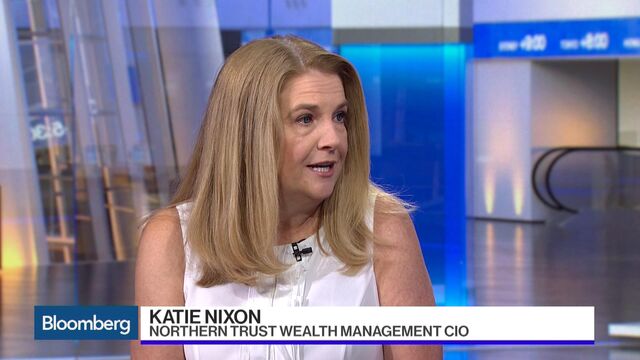 Billionaire Paul Tudor Jones, who's facing his worst performance since the global financial crisis, wants to show investors he hasn't lost his mojo.  
 
Jones, the legendary macro trader, told investors in an Aug. 16 letter that he will manage a larger chunk of their money himself. He also said managers at his $11 billion Tudor Investment Corp. will be forced to take more risk.

"We have to think outside the box," Jones, 61, said in the letter obtained by Bloomberg. "I firmly believe the changes we have made put us in a position to be successful even in this desultory macro environment."
Jones's moves are central to his shakeup of his hedge fund, which this week cut 15 percent of its staff and earlier lowered some fees to stem an exodus of investors, who've pulled $2.1 billion this year. His remaining managers will be given more money to run, according to the letter. Some have been paired with scientists and mathematicians to bring new analytical rigor to their trading as part of a quantitative revamp of the firm.
Patrick Clifford, a spokesman for Greenwich, Connecticut-based Tudor, declined to comment.  
Jones boosted the amount of money he's managing, including borrowed capital, to more than 50 percent of his main hedge fund's net assets, according to the letter. Jones said the firm implemented a new process, called a chief investment officer tool, to replicate trades of its best managers by using futures contracts and foreign-exchange securities. He expects to scale up the allocation over the next six months.
Tudor is more than doubling its gross Sharpe ratio target, a measure of risk-adjusted returns, for its main fund to about 2.25, according to the letter. And it increased the target for its portfolio's daily price swings, or volatility, to 45 basis points.  A basis point is equal to 0.01 percentage point.
Tudor, which Jones founded in 1980, hasn't in recent years made the kind of profits it produced during its heyday. Its main fund, Tudor BVI Global, produced an average annual gain of about 26 percent from 1987 through 2007, which dropped to about 5.3 percent from 2008 through last year. The fund is down 2.3 percent this year, according to the letter. It lost 4.8 percent in 2008.

Other macro hedge funds, which wager on economic trends by trading everything from bonds to commodities, such as Brevan Howard Asset Management and Moore Capital Management have also posted losses this year.
Jones, who started out as a cotton trader, is Tudor's chief investment officer and largest risk taker. He said money managers must adapt to today's zero-interest rate environment, which he expects to continue. The firm is imposing minimum levels of risk that its traders must take to remain in its manager lineup.  
On Tuesday, Tudor dismissed employees ranging from money managers to support staff. Jones said in the letter that the cuts reflected Tudor's priority to focus on macro and equity-trading.
Tudor also created a role for one of its partner-level money managers in London as head of discretionary trading technology. He and his team will seek to develop a better set of quantitative analytical tools to help money managers.
— With assistance by Katherine Burton
(
Adds sharpe ratio target in seventh paragraph.
)
Before it's here, it's on the Bloomberg Terminal.
LEARN MORE