Treasuries Fall as Traders Gauge Fed Path After Williams Remarks
by
San Francisco Fed chief says September 'in play' for rate hike

Probability of 2016 boost climbs to 51%, futures data show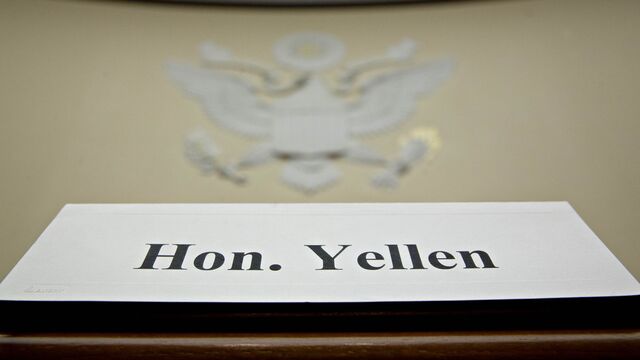 Treasuries declined, with 10-year notes halting a two-day rally, as investors weighed hawkish comments from Federal Reserve officials this week against the more benign tone of the central bank's July meeting minutes.
Yields rose after San Francisco Fed President John Williams said late Thursday that next month's policy meeting is "in play" for an interest-rate hike, and that traders' views on the path of rates may not be consistent with the Fed's. The comments came after a paper published by Williams earlier this week called for officials to rethink the way they operate given a fundamental shift in economic conditions.

"My inbox is full today of people returning to the Williams statements, which were basically a 180-degree turn from his paper earlier in the week," said Jim Vogel, head of interest-rate strategy at FTN Financial in Memphis, Tennessee. "It appears that people are taking the Fedspeak a little more seriously than they had been."
Recent rhetoric from Fed officials has contrasted with the minutes of the July Federal Open Market Committee meeting released on Wednesday, which showed members divided on whether a rate increase was needed in the near future. New York Fed chief William Dudley on Tuesday said the market is underestimating the likelihood of a hike, comments he reiterated Thursday. Investors await further guidance from Fed Chair Janet Yellen, who will speak Aug. 26 at a meeting of global policy makers in Jackson Hole, Wyoming.
The U.S. two-year note yield, among the maturities most sensitive to the outlook for Fed policy, rose four basis points, or 0.04 percentage point, to 0.75 percent as of 5 p.m. in New York, according to Bloomberg Bond Trader data. The price of the 0.75 percent security due July 2018 is 100. 
The benchmark 10-year note yield also rose four basis points, to 1.58 percent.
A measure of volatility climbed for the first time in five days, remaining close to the lowest since 2014.
The probability of a U.S. rate increase by year-end climbed to about 51 percent, according to data compiled by Bloomberg based on fed fund futures, from 45 percent on Aug. 15. The chance of a move at the next meeting on Sept. 20-21 is 22 percent.
Before it's here, it's on the Bloomberg Terminal.
LEARN MORE