Cyberdyne Responds to Citron Short-Selling Report; Shares Fall
by and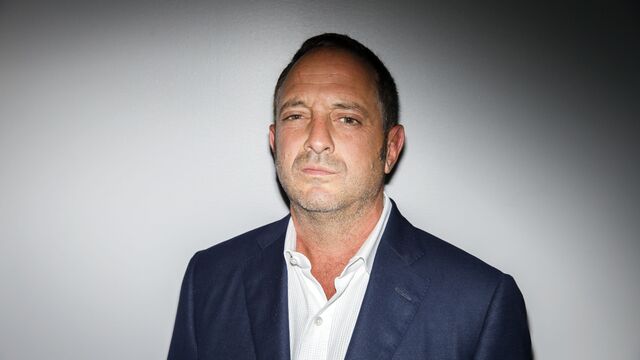 Cyberdyne Inc., the Japanese exoskeleton maker targeted by Citron Research, issued a response to the short seller's report, saying it missed crucial details and included several incorrect statements.
Cyberdyne sees its hybrid assistive limb robot suit, known as HAL, as a unique technology that isn't in competition with the products Andrew Left's Citron mentioned in its report earlier this week to suggest Cyberdyne's shares were overvalued, the company said in a statement Friday. Food and Drug Administration approval for marketing HAL in the U.S. isn't taking as long as Citron said, and other companies spent longer obtaining permission than the short seller had suggested, Cyberdyne said.
The "analysis did not fully comprehend the business characteristics of the Company, inappropriately grouping the Company's products with other 'exoskeleton' devices that have different abilities, purpose, and target market," Cyberdyne wrote in the statement. Cyberdyne will "firmly address any activities that deliberately announce irrational information."
Claims in Citron's report that Cyberdyne hasn't had any new patents since 2005 are wrong, according to the statement, which also denied the short seller's comment that the company doesn't own the patents associated with its products. The company shares them with the University of Tsukuba, it said.
Cyberdyne "has established a business model that provides medical institutions who implement HAL treatment with a stable source of income while collecting a portion of this revenue," the statement said, referring to coverage by public insurance in Germany and Japan. "Information about the characteristics of the Company's business model and coverage by public insurance systems for treatment with HAL were missing from the research report."
Cyberdyne fluctuated after the statement and closed 2.2 percent lower at 1,681 yen a share on Friday in Tokyo. The company has lost 18 percent since Citron's report said it was the "most ridiculously priced stock in the world."
"This only makes me want to short this even more," Amir Anvarzadeh, Singapore-based global head of Japan equity sales at BGC Partners Inc., wrote in a note to clients, without outlining the reasons. "I'm hoping we will see a short-term pop in the name to hopefully free some borrow as our target price remains firmly below 500 yen."
Los Angeles-based Left of Citron wasn't immediately available to comment. Citron's report added to a debate about the role of short sellers in a culture that frowns on public confrontation and is distrustful of little-known foreign investors speaking ill of Japanese firms. Left said this week he's filling a gap by offering an alternative to positive views on companies.
Before it's here, it's on the Bloomberg Terminal.
LEARN MORE