Brexit Economic Trends Not Yet Clear, Says Top ONS Economist
by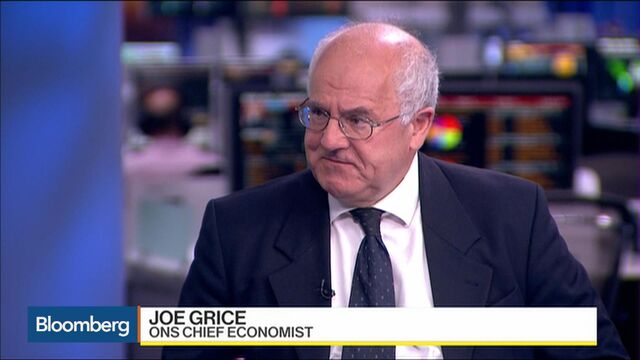 Joe Grice, chief economist at the U.K.'s statistics office, said it's too early to be definitive on the economy since the Brexit vote and one week of numbers don't tell the full picture.
Grice was speaking to Bloomberg after data showed stronger-than-forecast retail sales, which rose 1.4 percent in July, and a generally strong labor market.
For the full Bloomberg interview, click here
"It seems very early to say anything on those figures alone," Grice told Manus Cranny, referring to the retail numbers. "The real story will unfold over the next few weeks and months as the data comes in. They don't tell us anything about how businesses were doing, they don't tell us about trade."
The retail sales followed separate data showing the labor market remained robust in the second quarter. A potential acceleration in inflation could weigh on consumers, though a weaker pound may offset that by helping exports.
While the figures on domestic spending show strength, and indicate concerns about the economic impact of Brexit may be unfounded, it's only part of the picture, according to Grice.
"Does that mean there won't be a recession? No," Grice said. "The story is still to unfold. We know something about the first month of how consumers behaved. We don't know how they will behave as the effects of the falling pound come through, and we don't know how businesses will behave."
Before it's here, it's on the Bloomberg Terminal.
LEARN MORE