Style
Pull Off the Perfect Prep Look This Weekend
This summer staple doesn't have to be a flashy color to attract attention.
By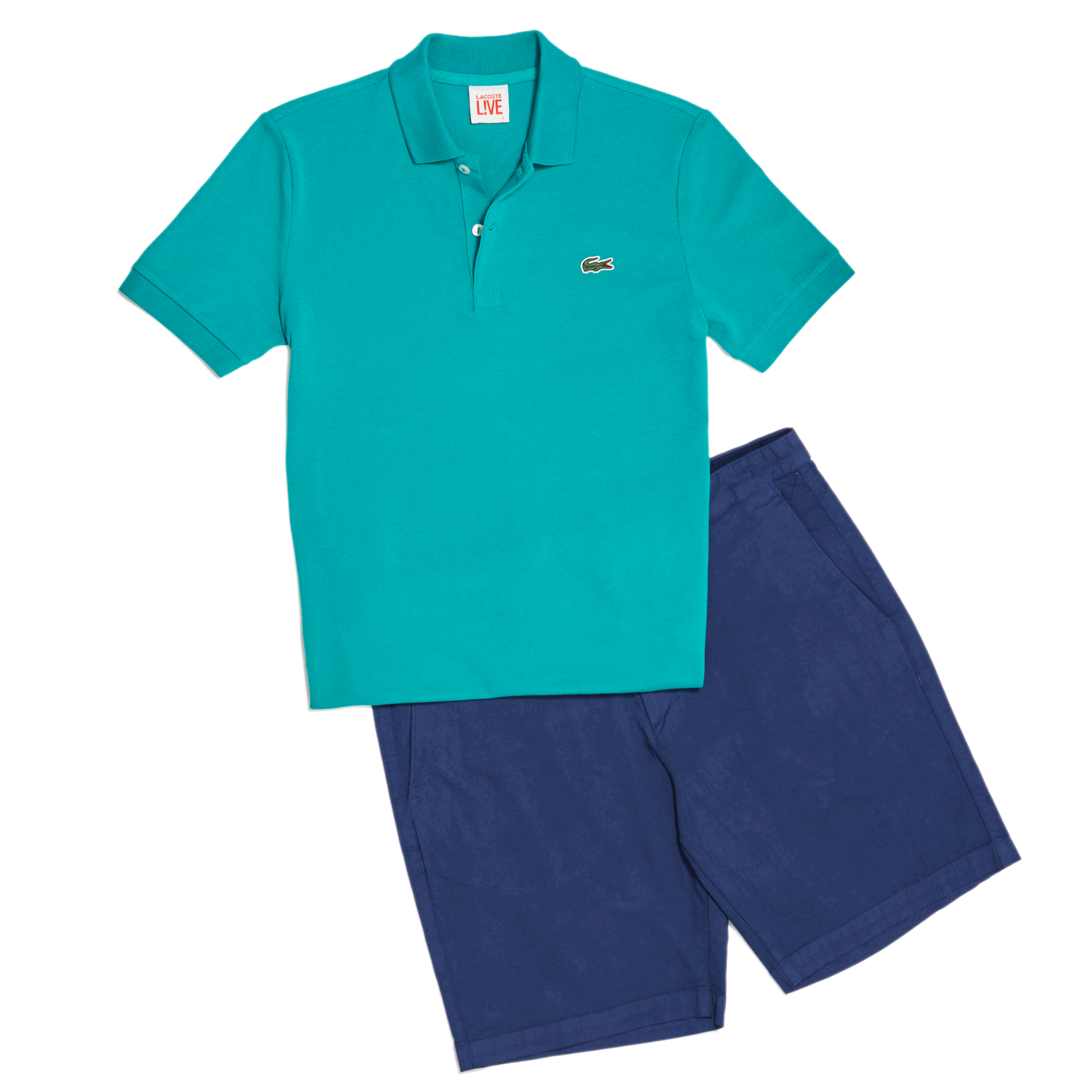 We recently launched our summertime style series, in which we help you plan what to wear for the weekend. For each, we highlight a key item and build an outfit around it. This week: a bright-colored polo. 
You probably already have at least one, if not many. The challenge is how to wear them without looking like every single other guy wearing one. (Or worse, looking like your dad on the golf course.) Here's our advice:

Polos are a good way for a conservative man to wear a brighter color. I suggest starting with a masculine hue such as red, blue, or green, although a brand such as Lacoste will offer more colors than an actual rainbow. ($89.50, lacoste.com)

A dark-blue pair of shorts is more interesting than a pair of plain khaki shorts but flexible enough to wear with all kinds of shirts.  ($155, mrporter.com)

I wouldn't suggest tucking your polo in your pants unless you are getting onto the ferry to Nantucket. Casually tuck in one corner of the short so it shows just a hint of this white belt and breaks up the colors.  ($45, cos.com)

This is Brunello Cucinelli's fourth season of men's sneakers, and they've added new materials with each passing one. In this collection, the Italian designer introduced nylon and velvet corduroy, perfect for any weekend. ($865, brunellocucinelli.com)

If you don't already own an Apple watch, or you want to try a new band, go for the sporty white rubber strap for summer. It's more casual and also more apropriate for being active outdoors. Leave the leather and metal at home. ($385, apple.com)

Sunglasses go without saying. ($220, solsticesunglasses.com)
Before it's here, it's on the Bloomberg Terminal.
LEARN MORE