JPMorgan, Citigroup Among Banks Sued in Aussie Rate-Fix Case
by and
U.S. funds are seeking damages from 16 banks, two brokers

Some defendants pledge to 'vigorously' defend complaint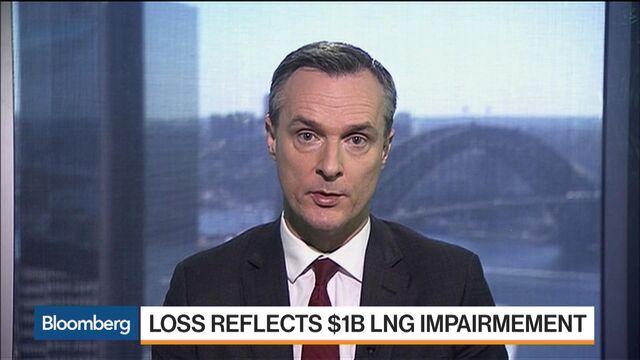 JPMorgan Chase & Co., Citigroup Inc. and Morgan Stanley are among 16 banks being sued by funds in the U.S. for allegedly manipulating a key Australian interest rate benchmark to generate hundreds of millions of dollars in illicit profits.
The class action, filed in the U.S. District Court for the Southern District of New York, claims the banks sought to fix the bank bill swap rate, the local equivalent of Libor, which is used to price billions of dollars of floating-rate bonds and syndicated loans. It cites a civil action launched earlier this year by Australia's securities regulator against Australia & New Zealand Banking Group Ltd., National Australia Bank Ltd. and Westpac Banking Corp., which are also named in the U.S. action.
"Defendants generated hundreds of millions of dollars in illicit profits by artificially fixing BBSW-based derivatives prices at levels that benefited their trading books," according to the complaint, which is seeking a court order to force the banks to "disgorge their ill-gotten gains."
Electronic Chats
The action is being brought by New York-based investment fund Sonterra Capital Master Fund Ltd., various FrontPoint Financial funds and Florida-based derivatives trader Richard Dennis, according to the filing. The document cites details from civil actions lodged by the Australian Securities & Investments Commission, including transcripts of electronic chats between traders allegedly showing collusion to fix the benchmark.
"ASIC's ongoing investigation has already uncovered communications in which defendants openly conspire to fix BBSW and the prices of BBSW-based derivatives," the document filed Aug. 16 said. "Plaintiffs have good reason to believe and do allege that the limited, public materials available to date are only the tip of the iceberg."
Probes into the rigging of foreign-exchange markets and interest-rate benchmarks have led to lenders across the globe paying billions of dollars in fines and an overhaul of how such rates are set.
Australia's securities regulator has been investigating the setting of the swap rate since mid 2012 and has accepted voluntary contributions of a combined A$3.6 million ($2.8 million) toward financial literacy projects from Royal Bank of Scotland Group Plc, UBS Group AG and BNP Paribas SA.
Civil Action

Westpac and ANZ Bank said in separate statements Thursday that they will "vigorously" defend the U.S. complaint, while National Australia reiterated that it didn't agree with claims made by ASIC. Another defendant, Lloyds Banking Group Plc, said the case was without merit and would be vigorously opposed.
The other banks named in the U.S. action are: BNP Paribas, Royal Bank of Scotland, UBS, Commonwealth Bank of Australia, Deutsche Bank AG, HSBC Holdings Plc, Macquarie Group Ltd., Royal Bank of Canada and Credit Suisse Group AG. Brokers ICAP Plc and Tullett Prebon Plc are also defendants.
Spokesmen for JPMorgan, Morgan Stanley, Macquarie, Commonwealth Bank, BNP, Deutsche Bank, RBS, HSBC, UBS and ICAP declined to comment, while Tullett Prebon didn't immediately respond to requests for comment. Citigroup, RBC and Credit Suisse said they couldn't immediately comment.
Over the Counter
The U.S. action asserts that trillions of dollars of BBSW-based derivatives traded over the counter and on public exchanges in the U.S. during the "class period," which wasn't defined in the document.
According to the claim, Sonterra Capital engaged in dozens of Australian dollar foreign exchange swaps and forwards worth more than $490 million with Morgan Stanley at "artificial prices proximately caused by Defendants' manipulative conduct."
FrontPoint collectively traded more than $100 million in BBSW-based swaps with Macquarie, according to the claim.
"Defendants' ultimate goal was to increase the profitability of their BBSW-based derivatives positions," according to the claim. "Given the bilateral, zero-sum nature of derivatives trades, every time BBSW moved in Defendants' favor it caused a corresponding loss to plaintiffs and the class."
The plaintiffs are seeking a jury trial.
Before it's here, it's on the Bloomberg Terminal.
LEARN MORE