AIG's Dachille Rejects 'Bubblicious' Critique of Real Estate
by and
Chief investment officer turns tables on Barrack's remarks

He says property offers protection against inflation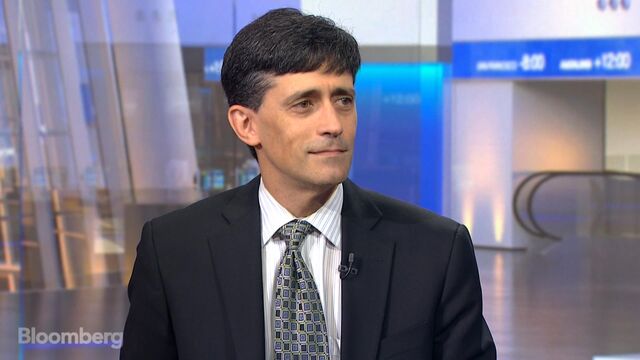 American International Group Inc. Chief Investment Officer Doug Dachille, who oversees about $350 billion in assets, said the property market is an attractive place for long-term returns, especially when yields are so low on Treasuries.
His view, expressed Thursday in an interview on Bloomberg Television, contrasts with remarks by Tom Barrack, the billionaire chairman of Colony Capital Inc., who said that the real estate market "looks a little bubblicious" and could face shocks if interest rates climb or "amateurs" invest too much at high prices. Dachille said that the ability to raise rents offers a measure of protection against inflation.
"Commercial real estate is very similar to an inflation-protected bond," but with the possibility of annual yields of about 6 percent, compared with less than 1 percent for some government debt, he said. "You're getting an extra 600 basis points over the risk-free real yield for making investments in commercial real estate. So I would pose a different question: 'What's the bubblicious asset?"'
AIG has been adding to bets on offices, industrial property and apartments through both direct loans and securitized debt. The New York-based company had $22.9 billion of direct commercial mortgage loan exposure as of June 30, compared with $18.9 billion at the end of 2014.
Direct Loans
Insurers hold funds for long periods of time to back obligations to policyholders. And with interest rates near record lows, companies such as AIG, MetLife Inc. and Prudential Financial Inc. have been counting on real estate lending to obtain the higher yields available to investors who are willing to sacrifice liquidity.
For more on insurers pushing into lending, click here.
"Given that we might have liabilities that may come due in 10, 15, 20 years, there's opportunities for us to basically buy loans themselves," he said. "Because we don't need to liquidate those assets for 10, 15, 20 years."
Dachille joined AIG last year when the insurer acquired his First Principles Capital Management. He previously helped build the derivatives group at J.P. Morgan & Co., where AIG Chief Executive Officer Peter Hancock also worked.
Hedge Funds
Under Hancock's plan to free up cash for share buybacks, Dachille has been scaling back AIG's investments in hedge funds, which face high capital charges from regulators and posted subpar returns in recent quarters. The investment chief said Thursday that there are instances when it makes sense to invest through hedge fund managers, such as when they have expertise that he can't duplicate with the insurer's staff. But he said he was uneasy about funds when he can't track their trades.
"It's very hard to have the full transparency as to what's going on," he said. "When you invest in hedge funds, it's very difficult to actually know what's going on inside.'
Before it's here, it's on the Bloomberg Terminal.
LEARN MORE