UBS: Don't be Fooled by Emerging Markets' Winning Streak
Investors pouring money into emerging markets are turning a blind eye to lackluster economic growth.
By and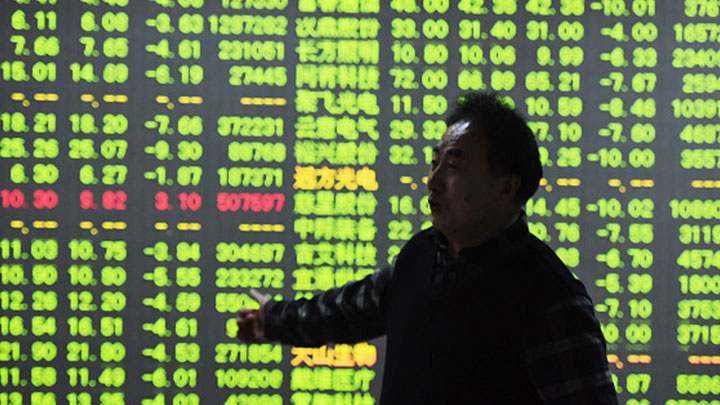 The 'great migration' into emerging-markets assets should be seen for what it is — a straightforward yield grab, not a vote of confidence in the developing world's growth story.
That's the view of UBS Group AG strategists Bhanu Baweja and Manik Narain, who say that even though emerging-market securities are gaining favor as developed markets get increasingly expensive, fundamentals won't fulfill the hype. Investors rushing into riskier economies should take note, they warn, because when growth doesn't follow through, cheap valuations might end up looking expensive very quickly. 

"The classic sequence of 'what markets know today, economic data confirms tomorrow' may not play out as elegantly as it has in the past," Baweja and Narain wrote in a research note to clients last week. Although emerging markets have rallied hard through 2016, with equities trading just off a 13-month high at 8 a.m. ET on Wednesday, "the follow-through into hard economic numbers has been weak."
While growth across developing economies has picked up from 4.2 percent in the second half of last year to 4.4 percent in the first half of 2016, it's likely to become subdued from the fourth quarter, they said. There's "no fighting the math of a China slowdown," they said, and cited weakness in global trade as a further drag.

If the rush into emerging markets owes to a differential in yield, the UBS analysts say it'll only prove durable on the back of a differential in growth. They's very specific about what that pace needs to be. 

The UBS analysts say emerging economies' rate of expansion needs to outstrip that of developed world peers by a margin of 4 percent for their stocks to consistently outperform. The current spread is 2.8 percent, about 0.7 standard deviations below its long term average of 3.6 percent, and suggests this year's performance may owe more to loose monetary conditions than to underlying trends.
Wike Groenberg, head of emerging-market strategy at BNP Paribas SA, echoes the UBS analysts in attributing the recent surge to both abundant global liquidity and negative yields in developed markets. "The interest-rate differentials between emerging markets and developed markets and the global hunt for yield are more useful in explaining the post-Brexit surge in capital inflows into emerging markets than any noticeable changes in country fundamentals." As emerging markets dip ahead of the Fed, there are already indications they may struggle to uphold their gains.