Turkey to Free 38,000 Prisoners as Coup Arrests Crowd Jails
by and
Inmates with less than 2 years to parole eligible for release

Plan follows arrest of thousands after attempted coup in July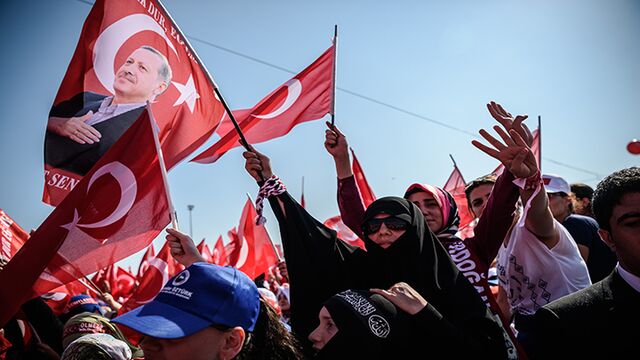 Turkey will release more than a fifth of its convicts to ease congestion in prisons that have been packed with thousands of people arrested in connection with last month's failed coup.
A government decree published in the Official Gazette on Wednesday allows the conditional release of prisoners with less than two years to parole. Justice Minister Bekir Bozdag said about 38,000 people will be set free "initially."
As of last week, Turkey had formally arrested more than 17,000 people and was holding about 6,000 others suspected of links to the botched takeover. President Recep Tayyip Erdogan says the failed coup was masterminded by U.S.-based cleric Fethullah Gulen and spearheaded by his followers within the military and other state institutions. Gulen denies involvement in the coup attempt and has denounced it.
In addition to the arrests, the government has purged the police force, military and civil service of people it says are connected to Gulen. In another government decree on Wednesday, Turkey published the names of more than 2,600 policemen, soldiers and employees of a state telecommunication watchdog fired over alleged Gulenist links, saying they were a threat to national security.
Not all convicts with under two years left until parole will benefit from the change, with exemptions including those convicted of terrorist acts, sexual offenses and murder, the state-run Anadolu Agency cited Family and Social Policies Minister Fatma Betul Sayan as saying on Wednesday.
As of Jan. 13, Turkey had 179,611 people in its jails, which have a capacity of 183,871, according to the prisons administration.
"Prisons were already over capacity before they arrested thousands of others linked to Gulen," Ali Suat Ertosun, former head of Turkish prisons, said by phone. "It's only natural for them to release some convicts. They need to free up some space."
Before it's here, it's on the Bloomberg Terminal.
LEARN MORE