Loomis Braces for Falling Bond Prices Amid Inflation Alarms
By
Loomis Sayles says positioning fund for more inflation ahead

Joins chorus of investors including Pimco in similar calls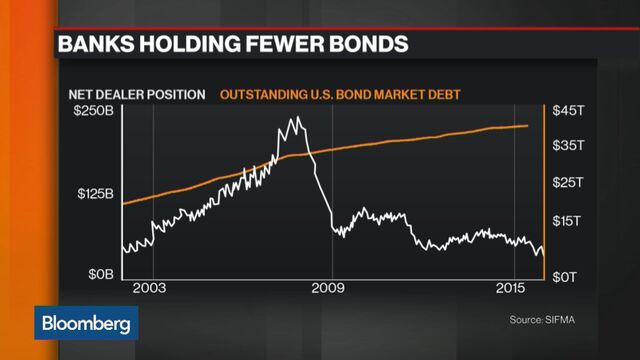 Loomis Sayles & Co.'s Vice Chairman Dan Fuss saw how soaring inflation punished debt holders decades ago. He's now bracing for a sequel.
Fuss, 82, "grew up" buying bonds in an era when consumer price increases went from about 1 percent in the mid-1960s to more than 14 percent in 1980. The sheer amount of cash now chasing yield has him concerned as inflation picks up. The Loomis Sayles Bond Fund has halved the average maturity of its holdings to about 6.6 years from a few years ago, and is offloading some corporate notes it bought after the financial crisis that are trading at a premium.
Fuss is joining a growing chorus of investors including Pacific Investment Management Co. and Franklin Templeton in warning that bond markets are underestimating the prospects for inflation and higher interest rates in the U.S. That's a contrarian call amid a rally in Treasuries this year. Managers like Prudential Financial Inc. are betting yields in the U.S. will continue to fall, and have put more money into longer-dated securities, rather than protecting against rising consumer prices.
"We're defending against the possibility that interest rates will be higher in a few years from now," Loomis's Fuss said in a telephone interview. "It is starting, the inflationary cycle, you see it in the major cities, in housing, particularly, in rental where 10 percent year-on-year increases are not unusual."
Shifting Gears
Fuss, whose main bond fund beat 89 percent of its competitors over the past 15 years, said increases in wages for professionals in the information technology and health care industries, together with rises in the minimum wage in some U.S. states are also helping push up inflation.
"I have seen this scenario before," Fuss said. "There are a lot of differences, but I'll be darned if I am going to be sitting out there at 30-year Treasuries."
That marks a shift as debt investors globally have been buying longer notes to lock in yields. The average maturity of holdings in the global bond market has extended to 8.68 years from 7.98 at the beginning of 2014, and to 8.87 years for U.S. securities from 7.93, Bank of America Merrill Lynch indexes show.
Preparation Needed
Markets aren't ready for the coming inflation and the yield on the U.S. 10-year Treasury would probably be about 2.5 percent, and not near 1.5 percent, if it weren't for the inflow of cash from Japan and elsewhere, according to Bank of America Corp.'s Head of Global Economic Research Ethan Harris. Pacific Investment Management Co.'s Mark Kiesel, chief investment officer for global credit, said last week his firm sees "more evidence of broader-based inflation" in the U.S.
Data Tuesday showed U.S. consumer prices were little changed in July. Economists estimate the figure will climb 1.3 percent this year, and 2.2 percent in the two following years, according to data compiled by Bloomberg.
Concerns about a spike in inflation have existed for decades even as Treasury yields ground lower and lower, according to Robert Tipp, chief investment strategist at Prudential Financial Inc.'s asset management unit. The U.S. 10-year note remains attractive compared with Japanese and German bonds of the same maturity, he said.
The benchmark U.S. Treasury 10-year note yielded 1.57 percent on Wednesday, compared with negative 0.1 percent for 10-year Japanese notes and negative 0.05 percent for German 10-year securities.
Mixed Views
"I think you have reached the end of the line for Japan and Europe," Tipp said. "But the U.S., and most of the rest of the world, is still going to be grinding down in terms of interest rates."
Morgan Stanley's multi-asset team led by Andrew Sheets echoed similar skepticism about rising U.S. rates earlier this month. It is lower growth and higher inflation that worries former Federal Reserve Chairman Alan Greenspan, who said last month that what he is "concerned about mostly is stagflation."
The global search for yield is creating risks in credit markets, particularly for overseas buyers, according to Goldman Sachs Group Inc.'s asset management unit.
"This rush in demand for yield is something that will last, and will work, until it doesn't work anymore," Mike Swell, co-head of global portfolio management for fixed income at Goldman Sachs Asset Management, said last week. "Like we saw pre-financial crisis, this is something that usually doesn't end very well."