Citron's Left Says He Loves Inefficient Markets Amid Japan Short
by and
U.S. short seller published report on Cyberdyne this week

Japan shouldn't stifle naysayers, who fill gap on views: Left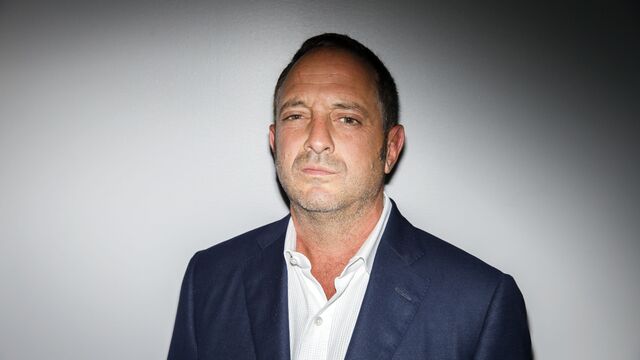 Citron Research's Andrew Left, the short seller whose report on Cyberdyne Inc. sent its shares tumbling, says Japan's inefficient market gives him a chance to profit.
Left, who said this week that exoskeleton-maker Cyberdyne was overvalued and poised to plunge, says he's filling a gap by offering an alternative to positive views on companies. Investors in Japan, he says, should get both sides of the story and the country's regulators and exchange would be wrong to stifle naysayers. Cyberdyne said his report is wrong and malicious and it's considering legal action.
Left's comments add to a debate about the role of activist investors betting against Japanese stocks after short sellers including Citron and Glaucus Research Group targeted the country's firms. The arrival of the bears -- a new development in Japan -- has been met with suspicion, with the head of the nation's bourse saying he had ethical doubts about their tactics.
"Why am I looking at Japan?" Left said in a phone interview. "Because there are really no more situations in the U.S. It's because the U.S. market allowed public discourse, the democratization of information. It allowed this to happen and we have a more efficient market. And I love inefficient markets."

Left, 46, came to prominence last year for a report asking whether Valeant Pharmaceuticals International Inc. was "the next Enron." He later changed direction and said he was betting the stock would rise, and last month said he was short again. This week, Left echoed Glaucus's Soren Aandahl by expressing surprise at the comments of Japan Exchange Group Inc.'s Akira Kiyota.
Kiyota has misgivings about investors taking short positions and then issuing reports about them, he told reporters on July 28, a day after Glaucus criticized trading company Itochu Corp.'s accounting. He said the exchange's self-regulatory body could look into trading patterns around the report. Itochu denied all wrongdoing, saying it follows correct accounting procedures and its financial statements are approved by its outside auditor.
Aandahl said earlier this week that the bourse's chief executive officer showed a "real ignorance" of the role of short sellers.
"The truth is, you don't want to stifle anyone's voice," Left said. "What you want is truthful information in the marketplace. And you really shouldn't care where it comes from."
New Activists
After many years of frostiness, Japan's executives and investors have been warming to activists who seek to increase a company's value. That change of heart was partly spurred by Prime Minister Shinzo Abe, who rewrote rules for firms to make them more responsive to shareholders as he seeks to make Japan Inc. more profitable.
While short sellers emboldened by Abe's overhaul are now entering the country, they'll face stiffer headwinds than elsewhere in a culture that frowns on public confrontation and is distrustful of little-known foreign investors speaking ill of the country's firms.
"What Left says is no more than talking his own book," said Shingo Ide, chief equity strategist at NLI Research Institute in Tokyo. "You have to feel doubts about him shorting the shares and then criticizing the company. It's the same as individuals posting on bulletin boards, but the impact is bigger. It wouldn't be strange if it was seen as spreading rumors or manipulating the price."
Facebook, Chemours
Left's bets haven't all been winners. Facebook Inc. shares have risen since he announced a short in June. Also that month, he said performance-chemicals maker Chemours Co. was going to zero. The stock was up 43 percent through Tuesday. In February, Left said he saw Gap Inc. heading below $20 a share in the next six months. While Gap has fallen since his call, it closed Tuesday at $25.14 a share.
Left is being scrutinized in Hong Kong for some of his activities. The Securities and Futures Commission claims he was "reckless and negligent" and misled investors on June 21, 2012, with a report on Evergrande Real Estate Group Ltd., causing the shares to plunge as much as 20 percent. Left denies the charges, and used only information for his report that he could publicly verify, his representative told a tribunal reviewing the case in June.
Activists seeking corporate changes have often softened their tactics in Japan, but Left says he's not toning down his approach. Glaucus's Aandahl said his firm won't do so, either. He cited what he sees as the success of Third Point head Daniel Loeb at Fanuc Corp. and Seven & i Holdings Co. as proof he won't need to change. Also, it's harder for short sellers to soften their message, Aandahl said.
Provocative, Vulgar
"Citron's report had some provocative wording and was vulgar in parts, but the content was also reasonable," said Takahiro Kusakari, chief investment officer of Sawakami Asset Management Inc. in Tokyo. "Everyone has been saying the stock is overvalued, especially foreign investors."
Left makes no apologies after calling Cyberdyne the "most ridiculously priced stock in the world" and including cartoon pictures of excrement in the report.
"That was a stylistic decision I made, whether to make something more tailored to the Japanese market or stick to who I am," Left said. "And you know what, this is what I do, this is how I write, this is who I am."
Cyberdyne Response
Cyberdyne said it was displeased by the report's "inflammatory expressions" and plans to publish a more complete response this week. "Citron's report is factually inaccurate and in parts superficial," Shinji Uga, chief financial officer of Cyberdyne, said in an interview Wednesday. "We have full confidence that we can explain this properly to investors."
Cyberdyne shares fell as much as 11 percent on Tuesday after Left's report, and extended declines on Wednesday. They sank a further 8.9 percent on Thursday.
Left, who's based in Los Angeles, said he learned about Cyberdyne after seeing hedge fund Oasis Management's bearish presentation on the company at a conference in Hong Kong in June. While he said he didn't choose the company because it's Japanese, he still sees a wider benefit for the country.
"I know this is going to sound a tough pill for people to take," Left said. "This is good for Japan. This makes a more evolved market. If I'm wrong, it gives people a better opportunity to buy. But to allow public discourse in the market is a positive thing. It really is."
Before it's here, it's on the Bloomberg Terminal.
LEARN MORE