Get Ready for Round Two of the BOE's Battle for Long Bonds
By
Central bank is seeking bonds due in more than 15 years

Last week's operation failed to attract enough sellers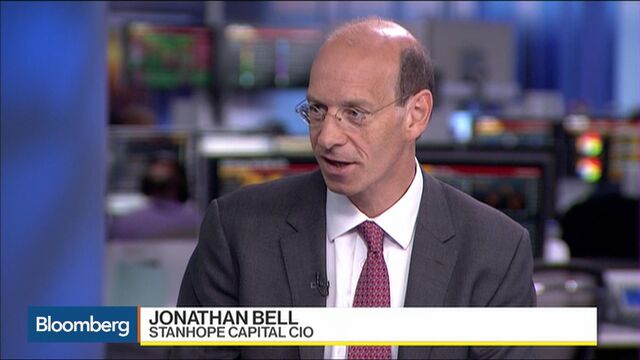 To fail once with a bond-buying auction may be regarded as a misfortune; were the Bank of England to fall short a second time, it wouldn't be so easily dismissed.
The BOE couldn't find enough sellers of long-dated gilts in the first week of its expanded quantitative-easing program, and Tuesday sees the central bank again seeking 1.17 billion pounds ($1.5 billion) of debt due in more than 15 years. While purchases of shorter-maturity bonds drew an abundance of offers, longer-term debt is mostly owned by pension funds and insurers, who, analysts say, are less likely to sell.

The BOE is trying to ward off recession risk by injecting more money into the economy through a bond-buying program after signs that Britain's decision to leave the European Union is starting to hit confidence and business activity. Another shortfall may hurt confidence in that plan, and boost speculation that changes are required before the BOE reviews the program on Nov. 3.
Britain's expanded QE is leaving pension funds ever more desperate to hold on to their 20-, 30- and 50-year bonds to meet return targets and liabilities. That forces the BOE, which is buying 60 billion pounds of government debt over six months, to bid higher prices to wrestle bonds out of their hands.
"If the auction fails again, it raises the risk the BOE will have to restructure the purchases before its planned review," said Daniela Russell, a portfolio construction associate at Legal & General Group Plc, the biggest manager of U.K. pension money. "While it's far too early to jump to conclusions after one failed buyback, it has to be said the increased pressure on pension-fund deficits because of falling yields is worrying."
The yields on U.K. bonds due in more than 15 years have already fallen by almost 20 basis points on average since the auction on Aug. 9, while 10- and 30-year yields have fallen to record lows. At that operation only 1.118 billion pounds of gilts were offered, failing to cover the target of 1.17 billion pounds.
Another failed auction may push yields even lower at it would signal a supply-demand imbalance, said John Wraith, the head of U.K. rates strategy at UBS Group AG in London, one of 19 gilt primary dealers.
An uncovered operation "would suggest the richening of the gilt market hasn't gone far enough yet to part people from their bonds, and it will raise a bigger question whether the program is viable," said Wraith. "But I don't expect that to happen. The auction should go fine this time as the market adjusted to a new dynamic of supply and demand. What happened last week was probably part of teething trouble more than anything."
Bond Sale
A sale of gilts due in 2055 by the Debt Management Office on Aug. 17, which precludes that bond from being eligible for Tuesday's operation, will probably help to alleviate supply tightness, said Wraith. Traders tend to sell bonds ahead of a normal auction to make room for new supply.
The three other operations so far, two for debt due in three-to-seven years and one for the seven-to-15 year bucket, have all attracted offers for more than three times the target.
Successful purchases of longer-dated debt could lead to a drop in bond prices, analysts said. With yields across the developed-world near record lows, such selloffs have the potential to spread, as happened earlier in August after a Japanese 10-year note auction that drew the weakest demand in five months. That recalled memories of 2015, when a rout in fixed-income that started with a jump in German yields pushed up borrowing costs across the world, albeit for them to later return to record-lows.
Any increase in bond yields following a successful buyback is likely to be short-lived, said Mark Nash, head of global bonds at Old Mutual Asset Management Plc in London.
"In case of a covered auction, I expect only a small backup in yields -- the market can simply not afford to short gilts at the moment," said Nash, referring to bets U.K. bond prices will decline. "The BOE has told us they will ease more if need be and I don't think the market wants to fight them. Yields will fall further."