Five Things You Need to Know to Start Your Day
Get caught up on what's moving markets.
By , , and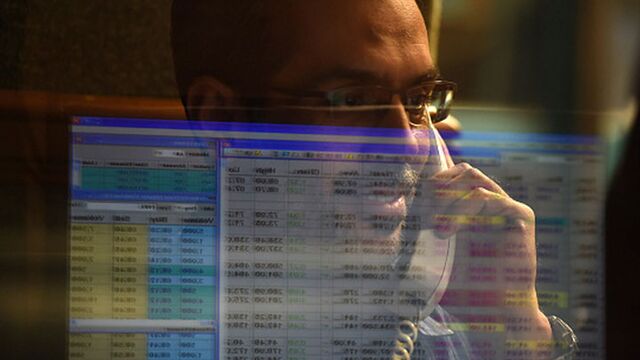 Want to receive this post in your inbox every morning? Sign up here.
Markets get their first concrete insight into post-referendum Britain, the dollar's on a losing streak, and the world's largest mining company (tentatively) calls the bottom on commodity prices. Here's what people in markets are talking about today.
Markets stop guessing about Brexit's impact
After weeks of surveys, the U.K. got its first slew of official data since the EU referendum. Tuesday's release showed that in July, consumer-price inflation accelerated a whisker more than economists had expected to 0.6 percent, while the currency's weakness helped import costs to soar, with the 4.3 percent jump in prices marking an end to 32 months of declines. The pound strengthened off its three-year low against the euro and breached 1.298 against the dollar by 6 a.m. New York time, while U.K. stocks snapped an eight-day rally.
U.S. economic data  
It's also a jam-packed day for U.S. statistics. Both the Consumer Price Index and housing data for July come out at 8:30 a.m. in New York, with economists expecting the inflation rate to slow 1 basis point to 0.9 percent versus last year, driven partly —in contrast to the U.K. — by falling import prices. Analysts expect last month's data to reveal a softening in housing starts and permits after a strong second quarter, and then at 9:15 a.m. industrial production is announced, with stronger-than-expected July payrolls pointing to a slight increase of 0.3 percent. Ahead of that data the dollar is losing steam against all of its major peers, with the Bloomberg Dollar Spot Index at its weakest since June. 
Fed orthodoxy under fire
The downward march of the U.S. currency drove the yen past 100 per dollar, a level it hasn't breached intraday since just after the Brexit vote in June. (On a closing basis, it hasn't been that strong since 2013.) Dollar weakness is also helping to fuel a rally in emerging-market stocks. That's happening as Federal Reserve officials increasingly sound the view that the U.S. economy is stuck in a new low-productivity, low-growth normal, with drastic implications for monetary policy. On Monday, Federal Reserve Bank of San Francisco President John Williams suggested rethinking inflation targets, citing the structurally low natural rate of interest. While Williams isn't a voting member of the policy-setting Federal Open Market Committee, he becomes the second U.S. policy maker in two months to advocate a major rethink of monetary policy norms, after St. Louis Fed president James Bullard in mid-June.
BHP Billiton Ltd. announces results 
The world's largest mining company reported its first annual loss since 2001 as full-year underlying profit declined 81 percent to $1.2 billion in the year ended June 30, from $6.4 billion a year earlier. It follows rival Rio Tinto Group in posting lower profits after raw materials prices, including top earning iron ore, plunged to about half their 2011 peak due to oversupply and slower growth in China, the world's biggest buyer of commodities. Even so, Chief Executive Officer Andrew Mackenzie told reporters on Tuesday that commodity prices are no longer in freefall and Bloomberg calculations show the firm actually saw underlying profit jump 95 percent to $803 million for the six months ended June 30.
Coming up...
Those looking for rate-hike signals in today's U.S. economic data will get an even bigger dose of information to parse tomorrow, when the minutes of the July 27 meeting of the FOMC are released. Then later this week, there's job claims reports from both sides of the pond. 
What we've been reading 
This is what's caught our eye over the last 24 hours.