markets
Signs of Bear Capitulation as S&P 500 Advances to Fresh Record
By
Investors moving from bonds to stocks, Bank of America says

S&P 500 climbs to its 10th all-time high since July 11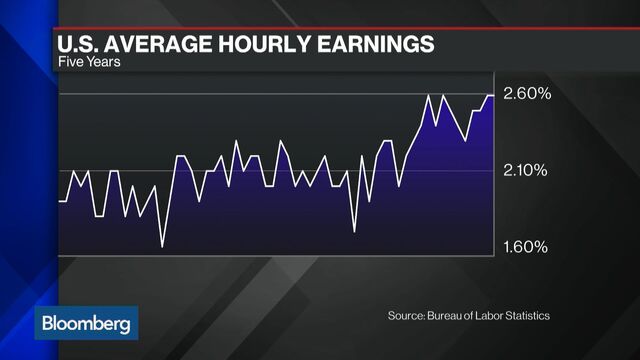 The U.S. stock market, extending its sixth weekly advance in two months on Monday, is winning converts, slowly but surely.
With low-volatility stocks falling to the back of the pack as technology, banks and commodity firms lead the S&P 500 Index to all-time highs, U.S. equities are seeing a resurgence in popularity among a few notable constituencies. Asset managers are favoring stocks over U.S. Treasuries, while active equity funds are the most bullish since 2008, according to Bank of America Corp.
That marks a shift in tone from the start of the year when investors were yanking money from stocks and beefing up their cash piles. The benchmark index claimed another record Monday -- along with the Dow Jones Industrial Average and Nasdaq Composite Index -- for its 10th all-time high in a little more than a month. The S&P 500 climbed 0.3 percent to 2,190.15 at 4 p.m. in New York, while the Dow increased 59.58 points, or 0.3 percent, to 18,636.05. The Nasdaq added 0.6 percent.
"Today equities do not look bad on a valuation basis relative to fixed income and that's what keeps pushing it," Rick Rieder, chief investment officer of global fixed income at BlackRock Inc., said in an interview Monday on Bloomberg Television. "The technicals in the equity market have been pretty good and the flows have all been into fixed income -- you could see even a small part of that reverse which presses equities a bit higher."

Asset managers bought $6.7 billion of S&P 500 futures and sold $8.6 billion of Treasuries in the week ending August 9, according to a report by Bank of America analysts led by Jue Xiong. Those investors have been rotating from U.S. bonds and into stocks since the start of the third quarter, Xiong said by phone.
At the same time, large-cap U.S. money managers are more leveraged to the performance of the S&P 500 than at any time since 2008, a separate analysis by the bank showed. Active investors that follow a long-short strategy are about 56 percent long, the most since July 2015, according to that report.
U.S. stocks advanced Monday amid deal activity and as crude oil extended gains to lift commodity producers. Optimism that central banks will continue efforts to boost growth coupled with better-than-estimated corporate earnings have helped lift equities in the past month, raising valuations. The S&P 500's price relative to future earnings has climbed to 18.6, the highest since 2002.
Post Properties Inc. jumped 9.4 percent to a record after Mid-America Apartment Communities Inc. agreed to buy the company for about $3.9 billion. Xylem Inc., a maker of wastewater and water treatment systems, climbed 3.9 percent after agreeing to acquire Sensus for about $1.7 billion. Raw-materials companies gained 1 percent for the strongest increase in a month. Copper miner Freeport-McMoRan Inc. rose 3 percent. About 5.5 billion shares traded hands on U.S. exchanges, 20 percent below the three-month average.
"Stocks have retained a hot pitch and there's a lot of demand for equities," Andrew Brenner, the head of international fixed income for National Alliance Capital Markets, said by phone. "We've been in a monetary easing mode for the ECB, the Bank of Japan, the Bank of England and that's kind of been driving things. The question is how you make money in a low interest rate environment, and equities might be expensive, but they're the least dirty shirt."
While readings on the labor market have continued to indicate a steady improvement, bolstering confidence in the economy, occasional disappointments such as Friday's retail report and worse-than-forecast second-quarter growth have stoked speculation the Federal Reserve won't raise interest rates too quickly.
Reports today showed manufacturing activity in the New York region unexpectedly contracted this month, while confidence among homebuilders climbed in August as steady job growth and low interest rates boosted prospects for the residential real estate. Builder Toll Brothers Inc. advanced 3.2 percent, the best gain in five weeks.
More cues are due this week, including data on housing starts and industrial production, while the Fed releases minutes from its July meeting on Wednesday. Traders aren't convinced the economy will strengthen enough this year to spur a rate increase, with bets on higher borrowing costs not showing at least even odds of a move until March 2017.
Most S&P 500 companies have released results this reporting season, with 78 percent exceeding profit forecasts and 56 percent beating sales projections. Analysts have tempered their bearishness for second-quarter net income at the gauge's members, estimating a drop of 2.5 percent, from a slide of 5.8 percent just a month ago. Firms reporting results this week include Home Depot Inc., Cisco Systems Inc. and Target Corp.
Among shares moving on corporate news, Chesapeake Energy Corp. rose 9.6 percent to a three-month high, as crude rallied and the company said it's seeking a $1 billion loan in a step to refinance its $9 billion debt load.
— With assistance by Aleksandra Gjorgievska
Before it's here, it's on the Bloomberg Terminal.
LEARN MORE