U.K. Government Puts 'Full Weight' Into Delivering Exit From EU
By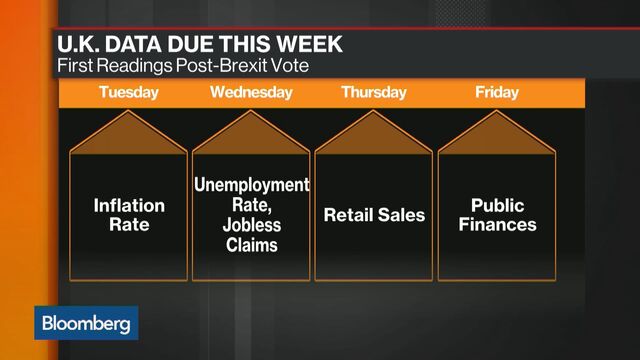 Prime Minister Theresa May's government said it's pouring all its resources into extricating the U.K. from the European Union, seven weeks after the British public voted in a referendum for Brexit.
"The PM has been very clear about this, that Brexit is a top priority for this government," May's spokesman Greg Swift told reporters in London on Monday. "The full weight of the machinery of government is being put behind it."
Swift said the formal two-year withdrawal process, which involves triggering Article 50 of the Lisbon Treaty, won't begin before the end of 2016. He repeated that line when asked whether it would happen in 2017, and whether May might wait until after French and German elections next year to begin the process.
The Sunday Times reported yesterday that Brexit could be delayed until late 2019 as new departments set up for the transition may not be ready to start negotiations as early as predicted.
German government spokesman Steffen Seibert declined to comment on the time frame for negotiations at a briefing in Berlin and urged the U.K. to work out what sort of relationship it wants with the EU so talks can start.