Pimco's Kiesel Recommends U.S. Corporate, Emerging Market Debt
By
Japanese and European credit are too rich, Kiesel says

Pimco Total Return Fund boosted U.S. Treasuries to 46% in July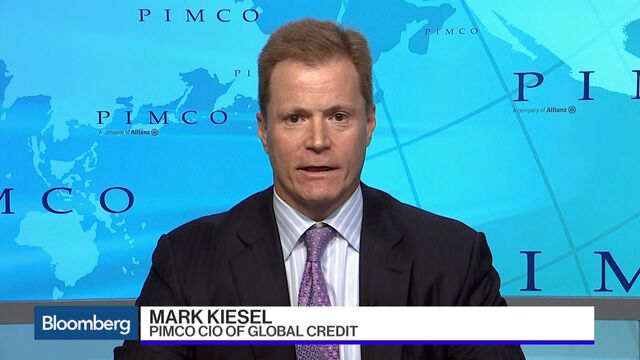 U.S. corporate and emerging market debt are the two fixed-income sectors with the most upside as U.S. Treasury yields remain low and central bank policies in Europe and Japan render those countries' debts over-priced, said Mark Kiesel, co-manager of the Pimco Total Return Fund.
"If you want credit risk, the U.S. market and emerging markets will be the most attractive place to get credit risk today," Kiesel, who co-manages the $86.8 billion Pimco Total Return Fund, said in an interview on Bloomberg Television Friday.
The fund has returned 4.5 percent this year, trailing 76 percent of its Bloomberg peers. In July, the fund boosted its stake in U.S. Treasuries to 46 percent, the highest in 25 months.