Meet China's New Currency Regime; It Looks a Lot Like the Old One
The dollar is still the best predictor of changes in the yuan fixing
by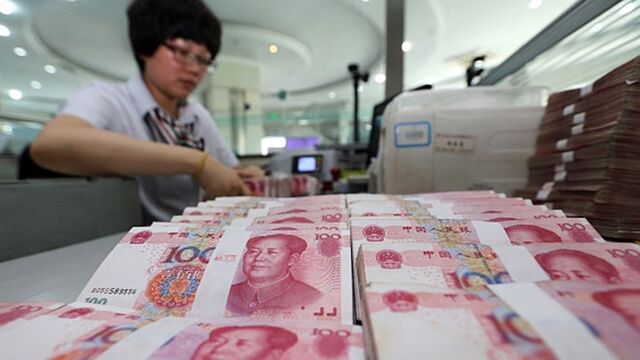 A year ago China revamped its foreign-exchange policy to increase the role of market pricing and make its currency less closely tied to the dollar. New research suggests it might as well not have bothered.
The August 2015 devaluation triggered the yuan's biggest one-day drop in two decades, as policy makers cut the reference rate by a record 1.9 percent. The central bank also said the currency's fixing would become more aligned with supply and demand, and later in the year it unveiled a new currency index known as CFTES RMB to measure yuan fluctuations against a wider selection of peers than just the dollar. 

These changes were supposed to usher in a new era of exchange-rate policy for China. They didn't, according to Societe Generale SA analysts led by Jason Daw. Instead, the relationship between the daily yuan fix and the dollar is "as strong as ever," they said.

To see just how closely tied the currencies remain, the analysts examined the performance of various yuan fixing models.
They found that a model based on changes in the DXY index — a measure of the international value of the dollar — regressed against changes in the yuan was "a good predictor of the direction and magnitude" of the fixing.
They also found that a bespoke index, combining the CFTES RMB as well as currency baskets compiled by the International Monetary Fund and the Bank for International Settlements, was a slightly better predictor.

Even so, the analysts called the DXY model less cumbersome, meaning it is "basically just as good" as the three-basket option.
Perhaps the strong link to the dollar will alter in time — the central bank said on Thursday it will give markets an even greater role in deciding the exchange rate  — but so far, it seems to be holding up.
Before it's here, it's on the Bloomberg Terminal.
LEARN MORE