Maersk Drops Investment Banks to Do Review on Its Own, CFO Says
by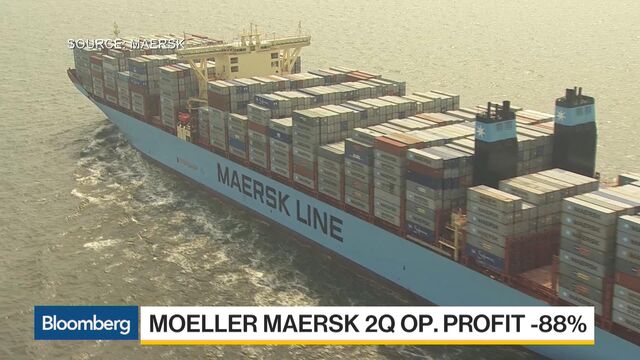 A.P. Moeller-Maersk A/S, which is conducting a review that may lead to the breakup of the 112-year conglomerate, is taking on the task without help from investment banks, its chief financial officer said.
"We haven't engaged any outside resources to have a central role in the work of the content of the review," Trond Westlie, the CFO of Denmark's biggest company, said in a phone interview. "It doesn't mean that we don't want to talk to any outsiders or use outside skills in special areas. But the central content of the review is being handled by internal resources."

That said, the company can't rule out the possibility that it may need to turn to an investment bank for the final stage of its review, he said.
Maersk Chairman Michael Pram Rasmussen said on June 23 that the Copenhagen-based company will investigate whether some of its units, which include shipping, oil and port terminal units, would be better off "standing outside the group." Maersk shares rose 12 percent that day as most investors estimate the company will be worth more if the conglomerate structure is dismantled.
For a story on Maersk's second-quarter earnings, click here.
Maersk on Friday reiterated its plan to provide an update of the review by the end of September. The company also said it will postpone its capital markets day, which was scheduled for Sept. 22.
The delay is "an indication that the company is looking for a more significant change in its structure," Nicolay Dyvik, an analyst at DNB Markets, said in a note.
"We're working with the review, and will use our time and resources on internal processes," Westlie said.
Before it's here, it's on the Bloomberg Terminal.
LEARN MORE