Hillary Clinton is Pulling Away From Trump on a Crucial Polling Question
The University of Michigan Survey of Consumers has more good news for Clinton.
by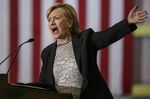 Democratic Presidential nominee Hillary Clinton is extending her lead in a key polling metric that's said to have more predictive power than traditional measures of voter intent.
Respondents to the University of Michigan's monthly survey of consumers showed that the net share of households who expected Clinton to beat Trump in November rose to 39 percentage points in August. That's increased from 27 points in July and 14 in June. Note that the survey isn't asking for a household's preference between one candidate or another, but simply their expectations about who will prevail.
Psephologists have shown that asking people who they think will win an election yields more accurate results than asking each individual for whom they plan to vote.
The Democratic nominee's upped her lead in the consumer survey amid a slew of national and battleground-state polls pointing to the increasing likelihood of a Clinton presidency.
Just two weeks ago, polling aggregations showed the election was nearly a coin-flip proposition.
Richard Curtin, director of the Michigan survey, noted that households who expected Hillary Clinton to become the next president had a significantly more upbeat view on how the U.S. economy would do going forward.
"Concerns about Brexit have faded amid rising references to the outcome of the presidential election as a source of uncertainty about future economic prospects," he wrote in a note accompanying this month's report. "Increasing uncertainty probably reflects each candidate's focus on the negative economic outcomes if the other candidate is elected."
Watch Next: Bloomberg Poll Shows Trump Trailing Clinton by 6 in Two-Way Race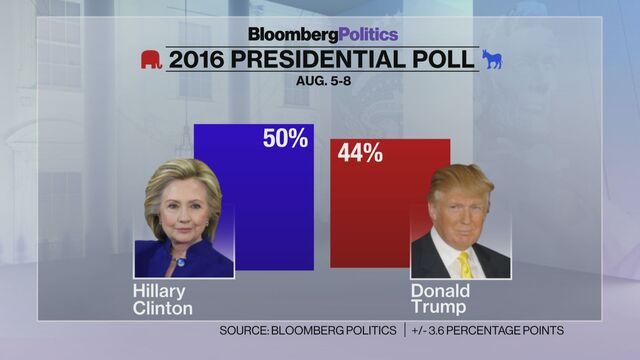 Before it's here, it's on the Bloomberg Terminal.
LEARN MORE