Five Things You Need to Know to Start Your Day
Get caught up on what's moving markets.
by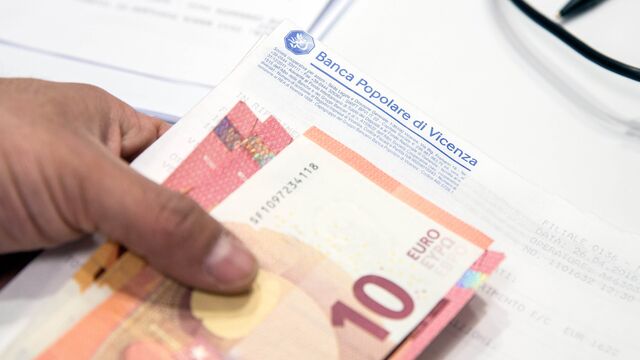 Want to receive this post in your inbox every morning? Sign up here.
A mixed growth story in Europe, oil rebounds and some big U.S. economic data is due. Here are some of the things people in markets are talking about today.
Euro area growth
Germany continues to be Europe's powerhouse economy, with growth in the second quarter slowing less than expected to a seasonally adjusted 0.4 percent, twice the rate expected by economists surveyed by Bloomberg. The shoe is on the other foot for Italy, where growth stagnated when economists were expecting 0.2 percent expansion. The disappointing Italian data put more pressure on Prime Minister Matteo Renzi who has staked his political future on a referendum aimed at providing more stable government, which is expected in November. The euro area as a whole grew 0.3 percent in the second quarter, in line with estimates. 
Oil rebound
Oil is heading for its biggest weekly advance since April after Saudi Arabia signaled its willingness to discuss measures to stabilize the market at next month's informal OPEC talks in Algiers. A barrel of West Texas Intermediate for September delivery was trading at $43.52 at 6:00 a.m. ET, over 4 percent higher for the week. Meanwhile, the lack of investment in downstream refining, especially in South America, is proving a boon for U.S. refiners who have almost doubled their exports to the region in the past six years. 
Party like its 1999
Yesterday's U.S. market session saw the three benchmark indexes (the Dow, the S&P 500 and the NASDAQ) close at record highs for the first time since 1999. The continuing rally in U.S. stocks is forcing analysts to revise their S&P 500 targets higher, with Wells Fargo & Co. raising its 12 month expected level to 2200. In Europe, it is more a case of 'party like it's late June' as the Stoxx 600 Index erased all of its post-Brexit losses by yesterday's close. It is a more muted story in markets this morning with the Stoxx 600 Index and S&P 500 futures basically flat at 6:10 a.m. ET.
China concerns
China's broadest measure of new credit expanded 487.9 billion yuan ($73.4 billion) in July, the slowest pace in two years, and well below the median estimate of 1 trillion yuan in a Bloomberg survey of economists. Data released overnight also showed slowing industrial production, retail sales and fixed-asset investment, raising concerns over the stability of the country's growth outlook. Those concerns were not reflected in the Shanghai Composite Index, which rallied the most in a month, fueled by optimism over merger activity. 
Coming up...
It may be a Friday in the middle of August, but that does not mean there isn't some interesting U.S. economic data to look at. The Retail Sales Report for July is due to be released at 8:30 a.m. ET, with expectations for a moderation of the pace of growth. PPI data is also due at that time. Then at 10 a.m. ET the latest University of Michigan sentiment numbers are due, which are expected to rise to 91.5.
What we've been reading 
This is what's caught our eye over the last 24 hours.
Before it's here, it's on the Bloomberg Terminal.
LEARN MORE