Central Banks' Waning Appetite Seen in Currencies, JPMorgan Says
by
Kiwi surges to highest since May 2015, even after rate cut

Markets trade on 'end-of-cycle phenomenon,' Normand says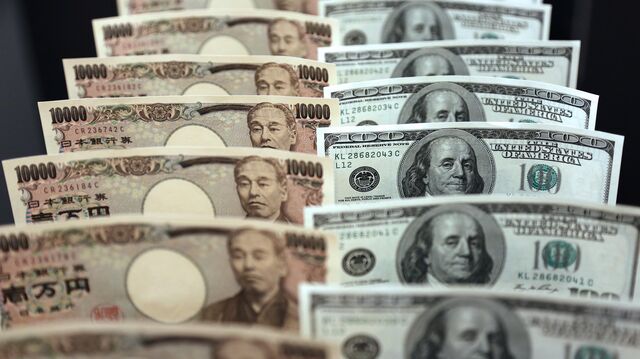 Foreign-exchange traders are becoming convinced that monetary stimulus programs around the world have reached their limits in efforts to spark economic growth, according to JPMorgan Chase & Co.
The kiwi surged to its highest level since May 2015 after the Reserve Bank of New Zealand reduced borrowing costs Wednesday. The yen has strengthened against U.S. dollar since the Bank of Japan's July 29 decision to expand monetary easing.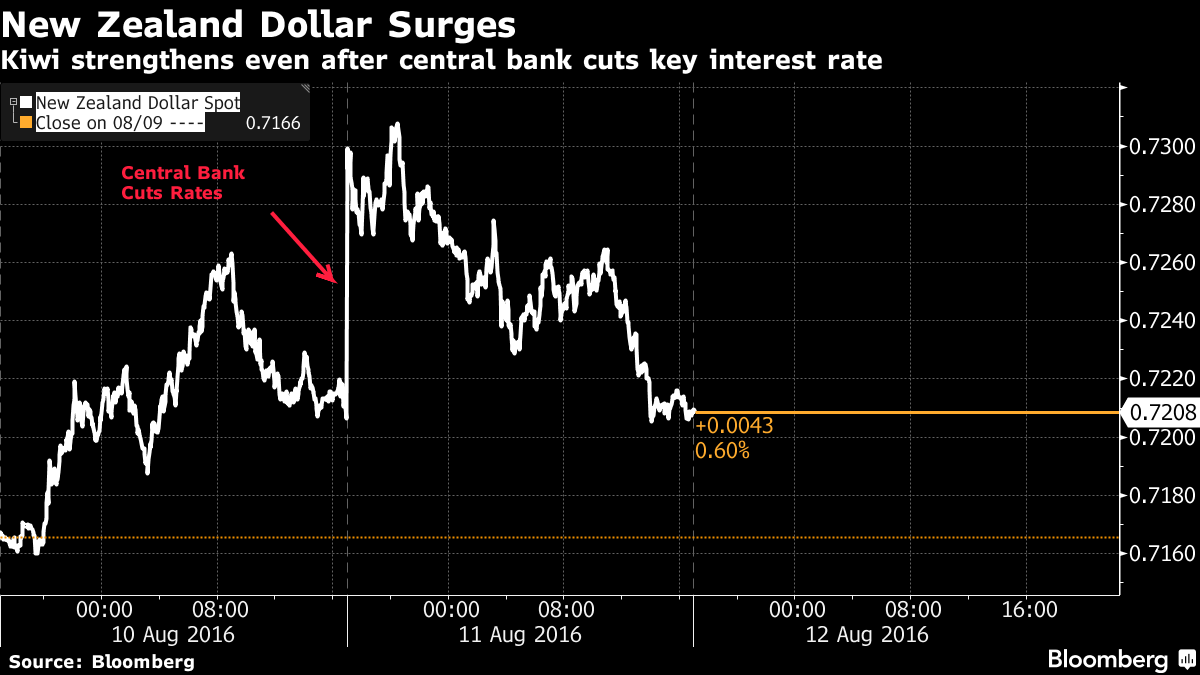 The traditional monetary-policy playbook calls for steps to weaken foreign-exchange values in order to spur domestic inflation and make a nation's exports more competitive in global markets. Unprecedented stimulus policies from Europe to Asia this year have only sent currencies higher, frustrating efforts to spur economies.
"Unless the central bank gives some indication that the easing cycle could be extended or protracted over many months, markets tend to trade the end-of-cycle phenomenon," John Normand, London-based head of foreign exchange, commodities and international rates research at JPMorgan, said in an interview with Bloomberg Television. "There's no more downside to interest rates after this last cut and therefore the currency bounces." JPMorgan is the world's second largest currency trader, according to Euromoney magazine.
The kiwi jumped as much as 1.9 percent to the highest since May 2015. It strengthened against most of its major peers and was little changed at 72.09 U.S. cents as of 5 p.m. in New York. It . The yen fell 0.7 percent to 101.96 per dollar.
After saying in his policy statement that a decline in the kiwi "is needed," RBNZ Chief Graeme Wheeler conceded in a news conference in Wellington that the central bank had "very limited influence" over the exchange rate. He also said that in a "normal" situation, the central bank would probably be raising rates to cool the rampant housing market.
Central banks are acting within different constraints and "haven't been able to deliver as much as the market was expecting," said Andres Jaime, a foreign exchange and rates strategist at Barclays Capital Inc. in New York. "What's different are the constraints they are facing. The BOJ is facing different constraints than the RBNZ."
While the RBNZ policy makers may not be cutting rates as deeply as markets expect to keep housing prices under control, the European Central Bank and the BOJ are reaching the limits of the policies they have used so far.
"Given the tools that they are using right now, which is negative rates and quantitative easing, those tools are reaching their limits," Jaime said.
Before it's here, it's on the Bloomberg Terminal.
LEARN MORE