Gold Demand Slumps in Middle East as Egypt, Turkey at Record Low
by
High prices hurt jewelry and investment demand in region

Iran only bright spot in region with jewelry demand up 10%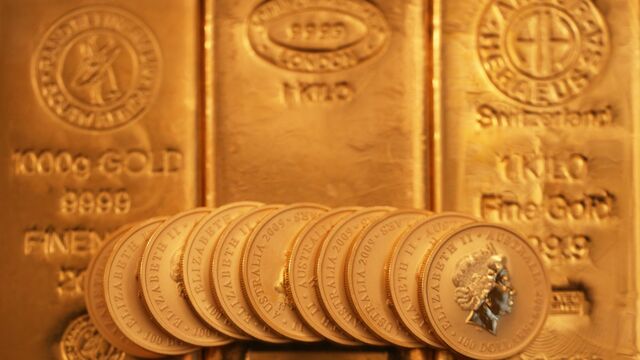 Egypt and Turkey led a slump in Middle East gold demand in the second quarter, with only Iran showing gains in the region's investment and jewelry consumption.
Middle East jewelry demand declined 22 percent to 45 metric tons, with Egypt down 40 percent to 5.3 tons, the lowest on record, the World Gold Council said in a report on its website Thursday. In Turkey, first-half investment demand for coins and bars was 8.8 tons, the lowest since WGC records began in 2000. Iran's jewelry demand jumped 10 percent and investment demand gained 2 percent.
"Demand in most markets across the region was affected by any or all of the following: the high and sharply rising gold price, ongoing political instability, continued pressure on revenue from relatively weak oil prices and sliding tourist numbers," the WGC said in the report. "Demand in Iran continued to improve on the wave of optimism sparked by the removal of sanctions."
Saudi Arabia, the biggest gold jewelry buyer in the region, saw a 25 percent drop in demand in the three months ended June 30 while its bar and coin consumption fell 21 percent to 2.5 tons, according to the report. Iran was the biggest buyer of gold for investment in the region, purchasing 7.2 tons in the quarter.
Before it's here, it's on the Bloomberg Terminal.
LEARN MORE