China's $15 Billion Energy Ambitions Crushed Within Two Weeks
Bloomberg News
U.K., Australia pull plugs on longstanding investment plans

Chinese buyers target infrastructure amid record deal spree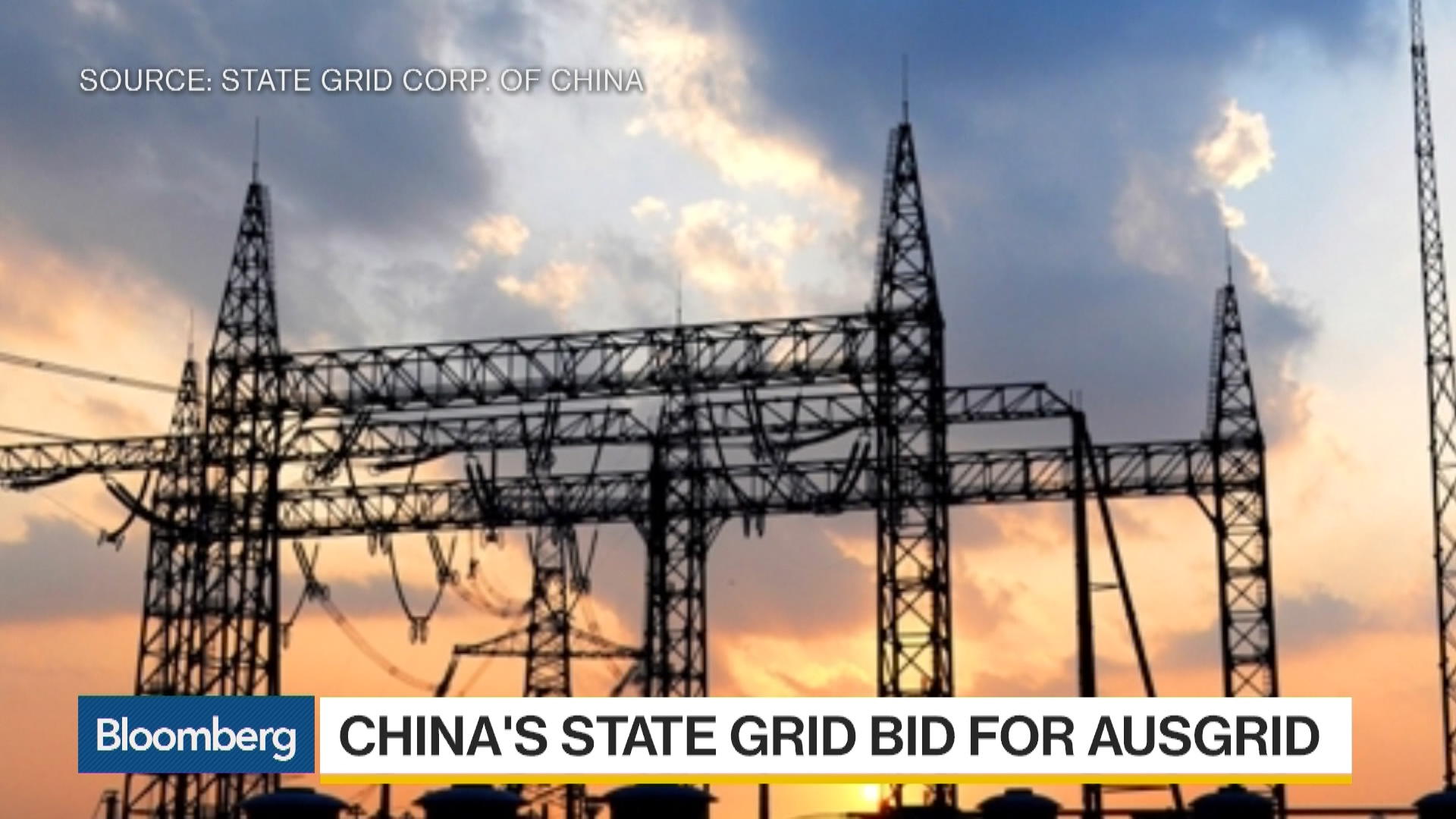 China's infrastructure investors have had a tough two weeks, with plugs being pulled on at least $15 billion of potential deals in nuclear power and electricity distribution.
Britain and Australia refused to sign off on investments where state-owned Chinese companies were ready to provide much-needed funding. In both cases, the long-term utility programs were halted in the later stages, stunning participants. Those in the U.K. were all set to join a signing ceremony when the announcement came.
"As China's diplomatic policies become more and more assertive, there's a trend that these countries are gradually enhancing their vetting on Chinese investment," said Tao Jingzhou, a managing partner at Dechert LLP in Beijing. "This is an attitude change."
Chinese firms in the midst of a record overseas spending spree are buying foreign utilities at the fastest pace in eight years, according to data compiled by Bloomberg. Infrastructure deals, especially, are set to come under increased scrutiny by incoming governments wary of giving China access to their nations' critical networks.

For a QuickTake explainer on the surge in China's outbound deals, click here.
U.K. Prime Minister Theresa May's government is reconsidering a plan to build Britain's first nuclear-power facility in more than 20 years. China General Nuclear Power Corp. had agreed to pay for about one-third of the 18 billion-pound ($23.4 billion) project, which has been progressing for years. May's administration said last month it wanted more time to study the deal.
One of May's advisers, Nick Timothy, warned last year that China's involvement in nuclear projects might allow it to "shut down Britain's energy production at will."
'Difficult Message'
On Thursday, less than two weeks after the U.K. decision, Australia Treasurer Scott Morrison said a proposed sale of the Ausgrid electricity network could endanger national security. Government-owned State Grid Corp. of China was vying with Hong Kong billionaire Li Ka-shing for control in a deal worth more than A$10 billion ($7.7 billion), people familiar with the matter said earlier. Both had submitted binding bids.
"The more assertive a country makes its foreign policy, the harder it will be for partners like Australia to accept its foreign investment," said Peter Jennings, executive director of the Australian Strategic Policy Institute. "It is a difficult message for China to receive, but a necessary one."
China has been reclaiming reefs in the South China Sea, and an international tribunal ruled last month that the nation's efforts to assert its control there exceeded the law. Australia and the U.S. were among the nations urging China to respect the ruling.
Any government wariness to infrastructure deals may pose a threat to similar transactions involving Chinese buyers. State-backed China Huadian Corp. was planning to offer about A$5 billion for Australian electricity generator Alinta Energy Holdings Pty, people familiar with the matter said in July.
Sovereign Buyers
In the U.K., Chinese investors including sovereign fund China Investment Corp. may join buyers pursuing a controlling stake in National Grid Plc's domestic gas network, people with knowledge of the matter said earlier this month.
Getting control of technological know-how and industrial expertise is part of President Xi Jinping's plan to transform China's manufacturing base into one driven by high-end production and away from staples like textiles production. Chinese firms seeking to invest in infrastructure will have to play a waiting game, said Zhigang Tao, a professor of economics and strategy at the University of Hong Kong.
"It plays right into the politics," Tao said. "It's unfortunate for both Australia and for China. And, while they wait, both sides will suffer."
Li's Cheung Kong Infrastructure Ltd. said Australia "must have reasons beyond the obvious" to quash a deal, while insisting that any issue was unrelated to them. "Incidentally," the company said in a brief statement Thursday, it's incorporated in Bermuda and not Hong Kong.
Beijing-based State Grid didn't respond to a request for comment.
Critical Services
Morrison warned of the risk to Ausgrid's critical power and communication services in explaining his decision. The grid powers more than 1.6 million homes and businesses in Sydney and the surrounding area.
A sale would help Mike Baird, the premier of Australia's most-populous state, approach the A$20 billion he pledged to raise for building infrastructure. With the mining boom fading, the federal government encouraged states to sell assets to fund projects such as railways, schools and hospitals.
Morrison will make a final judgment after seeing any revised submissions, he said.
"The Australian government is worried too much," Mei Xinyu, a researcher at China's Ministry of Commerce, said in an e-mailed note Thursday. "It is not possible to stop China's investment in infrastructure projects overseas."
Brazil Purchases
To be sure, the outlook for China's infrastructure investors differs in some developing countries. State Grid, which distributes electricity to 1.1 billion people, is pushing ahead with acquiring a $1.8 billion stake in Brazilian power distributor CPFL Energia SA.
In January, China Three Gorges Corp. became the South American nation's second-largest private power generator after spending about $3.7 billion to win concessions to operate hydropower plants.
Still, the adverse Ausgrid decision won't be the last one for Chinese investors, said Su Hao, a professor of diplomacy at the China Foreign Affairs University.
"It'll take a long time for the rest of the world to get used to China's rise, both economically and geopolitically," he said.
— With assistance by Yan Zhang, Brett Foley, and Jonathan Browning
Before it's here, it's on the Bloomberg Terminal.
LEARN MORE