Cheung Kong Property Profit Jumps 51% as China Sales Surge
By
Hong Kong sales fall 16% as mainland sales more than double

Cheung Kong keeps 2016 Hong Kong sales target of 3,000 homes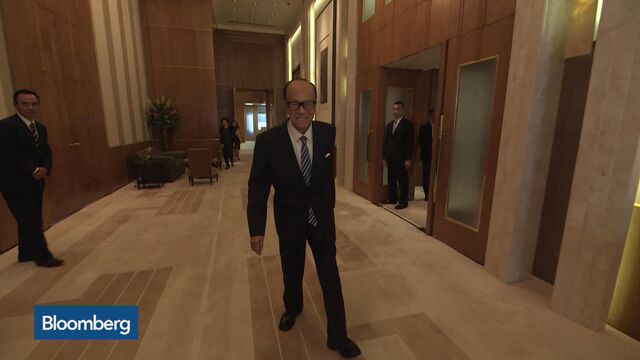 Cheung Kong Property Holdings Ltd., the developer controlled by Hong Kong billionaire Li Ka-shing, said first-half underlying profit rose 51 percent as strong mainland sales offset a decline in Hong Kong.
Profit before investment property revaluation in the six months to June 30 was HK$8.3 billion ($1.08 billion) from HK$5.54 billion a year earlier, according to a Hong Kong stock exchange statement on Thursday.
Prices of secondary properties in Hong Hong declined 12 percent from a September high and sales transactions have dropped 35 percent amid slower growth and forecasts of a large increase in supply. CK Property is the first major Hong Kong residential developer to release half-year results.
Hong Kong sales declined 16 percent to HK$8.7 billion as mainland sales more than doubled to HK$12.6 billion. China accounted for nearly 60 percent of total sales, compared with 34 percent a year earlier.
"The residential property market in Hong Kong remained challenging, while the mainland's property market performed solidly in terms of trading activities and home prices, primarily attributable to policies to destock property inventory," Li said in the statement.
CK Property Executive Director Justin Chiu said the company is maintaining a 2016 sales target of 3,000 homes in Hong Kong that he first mentioned in March.
The shares have increased 13 percent since the beginning of the year, compared with 11.3 percent for the Hang Seng Property Index. The company said it would pay a 38 Hong Kong cents interim dividend per share.