Atlantic May Spawn as Many as 8 Hurricanes by Season's End
by
The basin may produce the most named storms since 2012

Atlantic storms can hit Gulf of Mexico oil and gas producers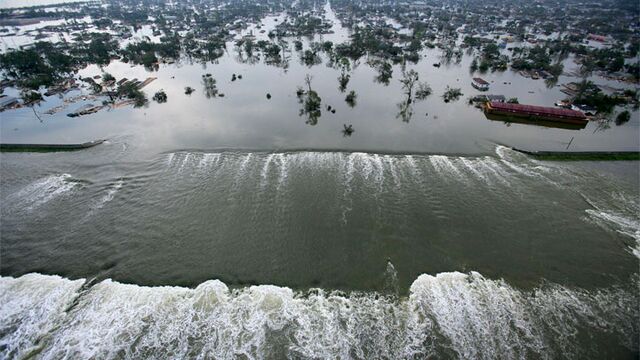 The Atlantic basin will see the most named storms since the 2012 season, the year Sandy crippled the U.S. East Coast, with five to eight of those strengthening into hurricanes by Nov. 30, the National Oceanic and Atmospheric Administration said.
NOAA increased its outlook to 12 to 17 named storms with winds of at least 39 miles (63 kilometers) per hour in the tropical Atlantic after the end of El Nino, which can produce winds that damage systems, according to an updated forecast released Thursday. Two to four storms could grow into major hurricanes with winds of at least 111 miles per hour. 
Atlantic storms can threaten the Gulf of Mexico, where about 5 percent of the U.S. marketed natural gas production is produced along with 17 percent of crude oil, according to the Energy Information Administration. The Gulf region also is home to more than 45 percent of petroleum refining capacity and 51 percent of gas processing.
"This is a more challenging hurricane season outlook than most," Gerry Bell, lead forecaster at the Climate Prediction Center in College Park, Maryland, said in a statement.
Florida, a frequent target of storms, is the world's second-largest orange-juice producer, behind Brazil, according to the U.S. Agriculture Department. More than 6.6 million homes with an estimated reconstruction cost of $1.5 trillion lie in vulnerable areas along the Atlantic and Gulf coasts, according to the Insurance Information Institute in New York.
Sandy's Wrath
Hurricane Sandy swept through the western Atlantic killing at least 145 people, and causing as much as $50 billion in property damage in the U.S., according to the National Hurricane Center in Miami.
The agency doesn't say where the storms will hit because tropical systems are steered by weather patterns in place when they form and that cannot be predicted more than a few days in advance, Bell wrote. Larger weather and climate patterns at play around the world pose challenges for forecasters.
An El Nino that increased wind shear across the Atlantic that can damage storms, has ended. While that could mean more storms in 2016, sea surface temperatures are cooler in areas of the Atlantic where many of the strongest storms form, Bell said. That could mean fewer or weaker storms as tropical systems feed off warm ocean water.
At the start of the hurricane season in June, NOAA predicted 10 to 16 named storms, with four to eight becoming hurricanes. There were 19 named storms in 2012.
Five storms have developed in the Atlantic this year, including Alex, the first January hurricane in the basin since 1938.
Before it's here, it's on the Bloomberg Terminal.
LEARN MORE